2018 48th George Washington Birthday Regatta - Lake Eustis, FL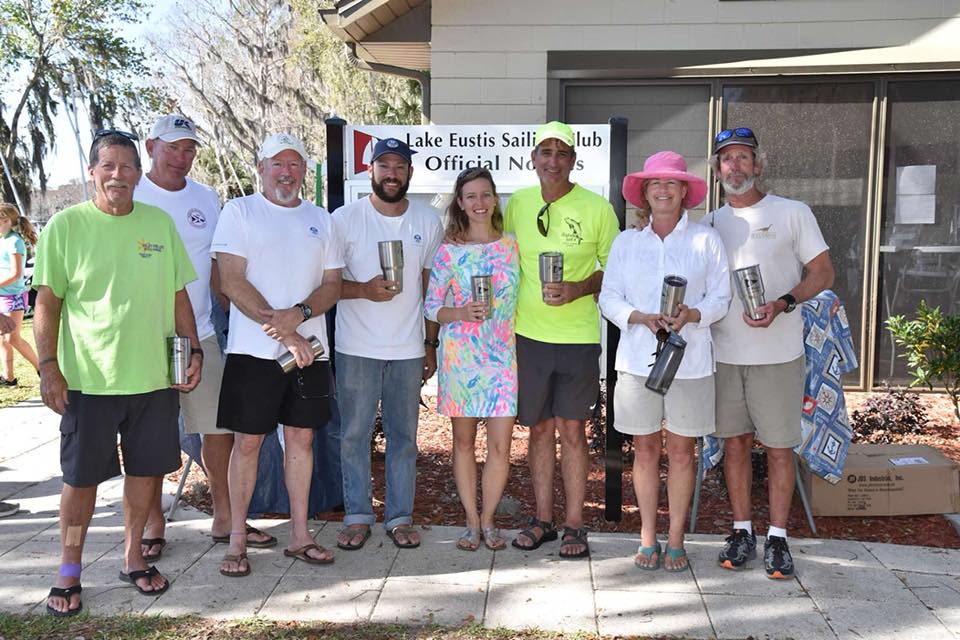 For those of us that are stuck in the winter doldrums, think about what's going on in the Florida Distirct!  The District Series in in full swing and there are lots of teams participating.  This weekend, the wind did not make much of an appearance at the 2018 George Washington Birthday Regatta at Lake Eustis but the fun sure did. First, let's note that 30+ Flying Scot teams were registered for this event - woohoo!  AND, the weather was just beautiful!  When the teams weren't racing, there was lots of hositality and even a giant Jenga game going on. 
Saturday there was just ONE race, but as we said, not much wind - only 11 boats finished and the rst tied for 13th!  Sunday there were no races, so it was a wrap. Full results are here  and the top 5 winners were:
1. David Moring and Arial Harrington
4. Dave Chapin and Caroline
2. Jeff and Amy Smith Linton
3. Zeke Horowitz and Jay Horowitz
5. David Helmick and Fred 
Pictures are at https://gwbregatta2018.shutterfly.com/pictures/233#266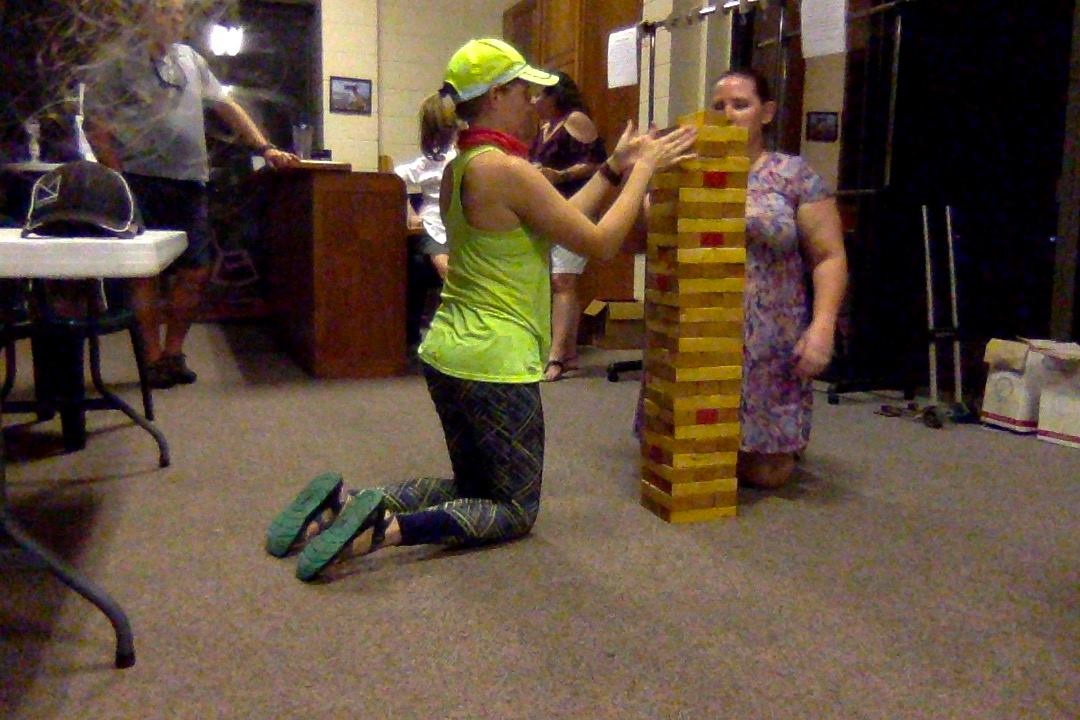 There are still several more events in the DIstrict series - you should think abo9ut going if you aren't already planning to go. And the Midwinters are just a few weeks away, so get on down to Florida and have some Florida weather and fun!