Oklahoma City Boat Club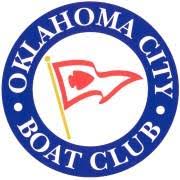 Race Committee Excellence
Through the leadership of Steve Taylor, the OCBC has trained a number of excellent Race Committee officers. OCBCis noted for organizing races and regattas that ensure all participants will get good course layouts and fair race conditions. OCBC is recognized nationally for its ability to conduct races and regattas and this tradition will continue. Four individuals of OCBC have been selected as judges for Area F.
Youth Program
The OCBC has had an active Junior Sailing Program since 1972. It was started by Jim Mitchell who guided the program for several years. Gary Sander and then David Cheek succeeded him. In 1975 an Explorer Scout program was established using Snipes and Sunfish. This program continued until the middle 1980s. In 1980, George Miskovsky presented a trophy to be given each year to an outstanding youth sailor. He named the trophy in honor of Asbury Smith. This trophy is awarded at the Annual Banquet each November. Most recently, the Youth Program is directed by Kevin Kendall.
Women's Program
Over the past several years women members and wives of male members of OCBC have been meeting on Saturday mornings during the sailing season to sail Sunfish and Lasers. Although the original objective was to teach neophytes how to sail, the program has progressed to where very competitive women sailors compete against each other and against the men in various club regattas. Some also travel to out of state events. Several have graduated to larger keelboats and winning races and trophies on their own.
Charitable Activities
The OCBC has always sought to be an asset to the Oklahoma City community. In addition to keeping out clubhouse and grounds in immaculate condition, we have participated in the Oklahoma City Beautiful clean-up efforts and also the efforts of the Friends of Lake Hefner Association in cleaning up the shore line of the lake and of the trails and roadways nearby.
Our greatest effort was directed toward the Passageway Regatta. Passageway is a non-profit organization for the support of abused women and children. Over the past 10 years of OCBC's involvement we have raised $88,000 to help support this organization.
We have also hosted a day in which individual members volunteer selected children and their mothers for a sail followed by a luncheon in the clubhouse. This is the first time many of these children have sailed.
9101 Lake Hefner Pkwy, Oklahoma City, OK 73120