2021 Women's NAC at both Deep Creek Yacht Clubs, Swanton, MD
Title:
2021 Women's NAC at both Deep Creek Yacht Clubs, Swanton, MD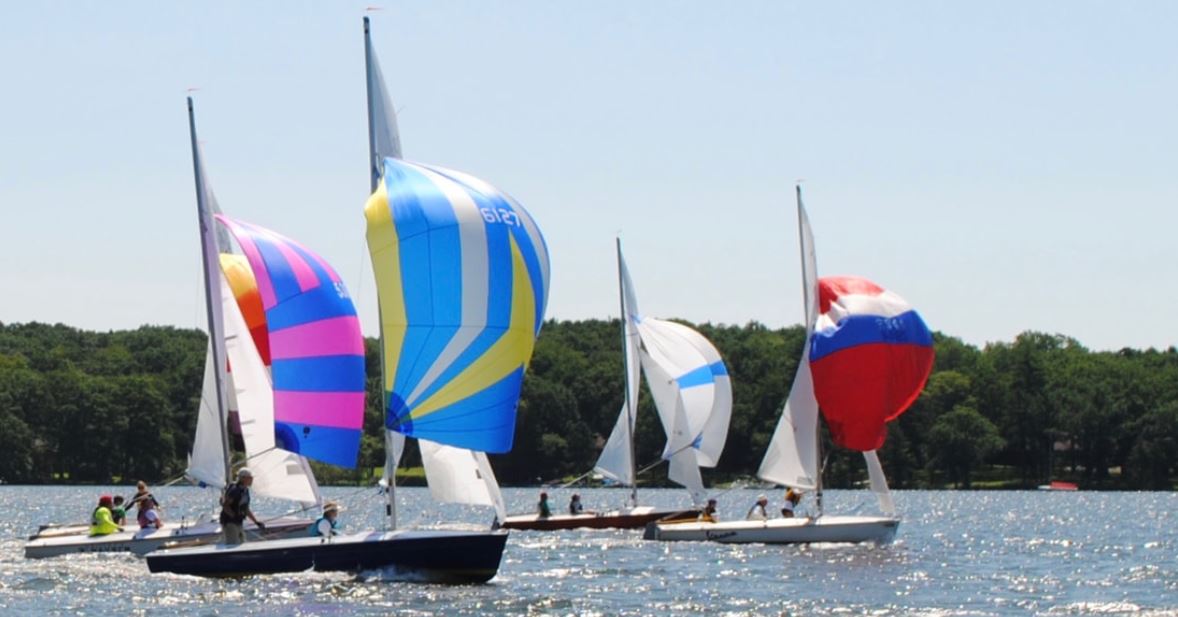 Date:
Saturday, June 26, 2021

to

Sunday, June 27, 2021
Welcome/Registration/NOR
Deep Creek Yacht Racing Association (DCYRA) in conjuntion with Deep CreekYacht Club (DCYC) and Deep Creek Lake Sailing Association (DCLSA) are proudly hosting the 2021 Women's NAC on June 25-27, 2021.  This is a great venue for Flying Scots with over 200 Scots on the lake!  It is the home club of our builder and Fleet 6 has one of the largest fleets in the country.
Who's coming?
Is your name on the list?  Click here!
Purchase your 2021 Sailing Apparel Here: https://stores.coralreefsailing.com/FSWNAC
Link to the chartering/boat borrowing form: https://www.fssa.com/content/chartering-or-borrowing-form
For information on Deep Creek Lake: https://deepcreektimes.com
Hope to see you at the regatta!
Sponsors:
Snowbird Creation's Glass Studio
Lodging:
There are several options for lodging.
Bed & Breakfast
The North Glade Inn (now the Red Barn Inn)
Camping
Camping available at Deep Creek Yacht Club - contact Jen Meehan for more info. 
Hotels
Lodging at Wisp (local ski resort) and other partners
Vacation Rental Companies:
Dining Options:
There are lots of places to eat around Deep Creek Lake - here are a few of our favorites!
The Greene Turtle - Deep Creek Lake
Area Attractions:
There are lots of places to visit around Deep Creek Lake
Funland - go carts, minature golf, arcade and a climbing wall
Wisp Resort - golfing, mountain biking, mountain coaster, white water rafting, canopy tour, etc.
DCL Adventures - minature golf, go carts, etc.
Schedule of Events:
| | | |
| --- | --- | --- |
| Day | Time | Activity |
| Friday 6/25/2021 | 1500-1800 | Check-in and Registration @ DCYC or DCLSA |
|   | 1700 | Practice Race |
|   | 1830 | Welcome Cocktail Party @ DCLSA, 204 Yacht Club Rd, Swanton MD 21561     |
|   |   |   |
| Saturday 6/26/2021 | 0800-0900 | Check-in and Registration @ DCYC or DCLSA, with Continental Breakfast @ both clubs |
|   | 0930 | Competitors' Meeting @ DCLSA |
|   | 1100 | First Warning Signal of the Day with subsequent races to follow |
|   | 1800 | Dinner @ Deep Creek Yacht Club (DCYC), 855 Shoreline Rd. Swanton, MD 21561 |
|   |   |   |
| Sunday 6/27/2021 | 0800-0930 | Continental Breakfast @ Both Clubs |
|   | 1100 | First Warning Signal of the Day   |
|   | 1300 | No warning signal after this time |
|   | ASAP | Lunch and awards @ DCLSA - as soon as possible after the final race |
Location:
Deep Creek Yacht Club and Deep Creek Lake Sailing Association
855 Shoreline Dr. and 204 Yacht Club Rd
Swanton, MD, 21561