2017 Wife-Husband Championship at Sandy Bay Yacht Club, Rockport, MA - Welcome!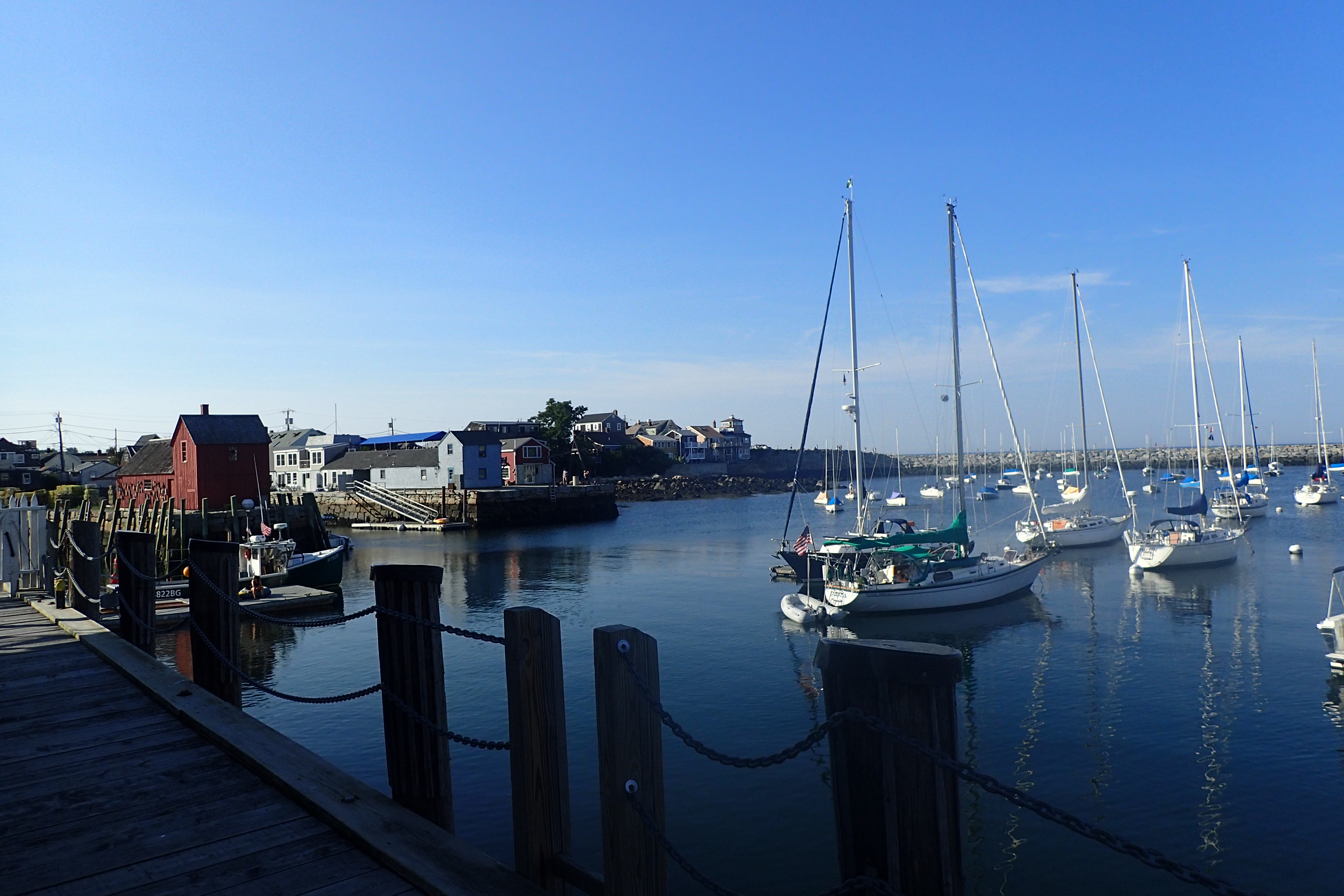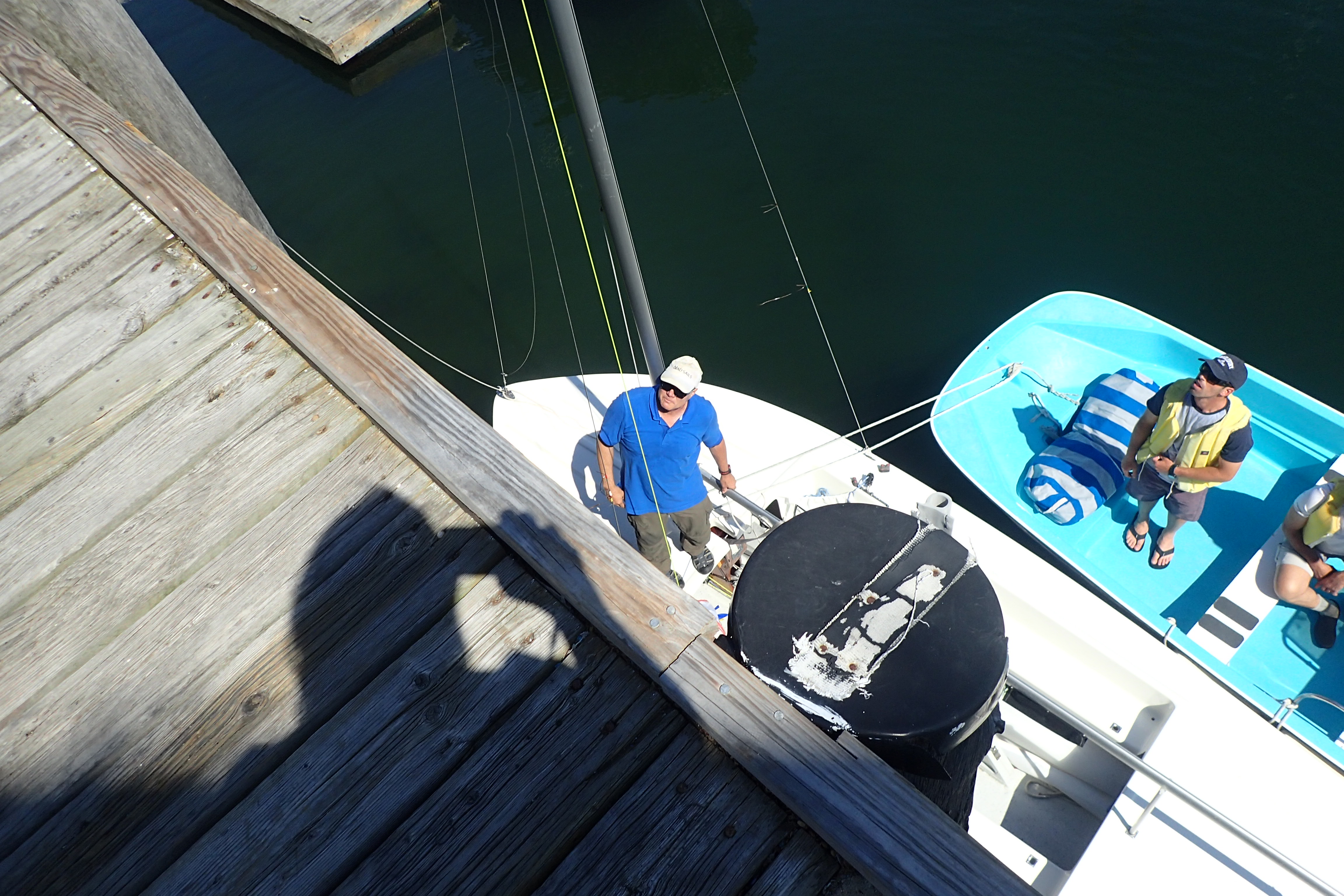 View of Sandy Bay and Motif #3 form the deck                Ben Williams shows thow far down we are at low tide
With Margot Hintlian leading the way, Sandy Bay Yacht Club in Rockport, MA, welcomed us with open arms as 29 Wife-Husband teams were arriving on Friday, 7/21/2017, for the 2017 Wife Husband Championship,  SKip Montello seemed to be everywhere helping us get boats rigged and in the water along with Tom Hoerner and other club members. There's a great view of the bay and the famous Motif #3 right off the deck of the club. 
After a few refreshments and beverages were served, Brian Hayes from North Sails gave a super rigging clinic and will be on the water when racing begins filming the races, then he'll present what he saw when we come back in. It's so great to have folks like Brian supporting the class and we appreciate what he does!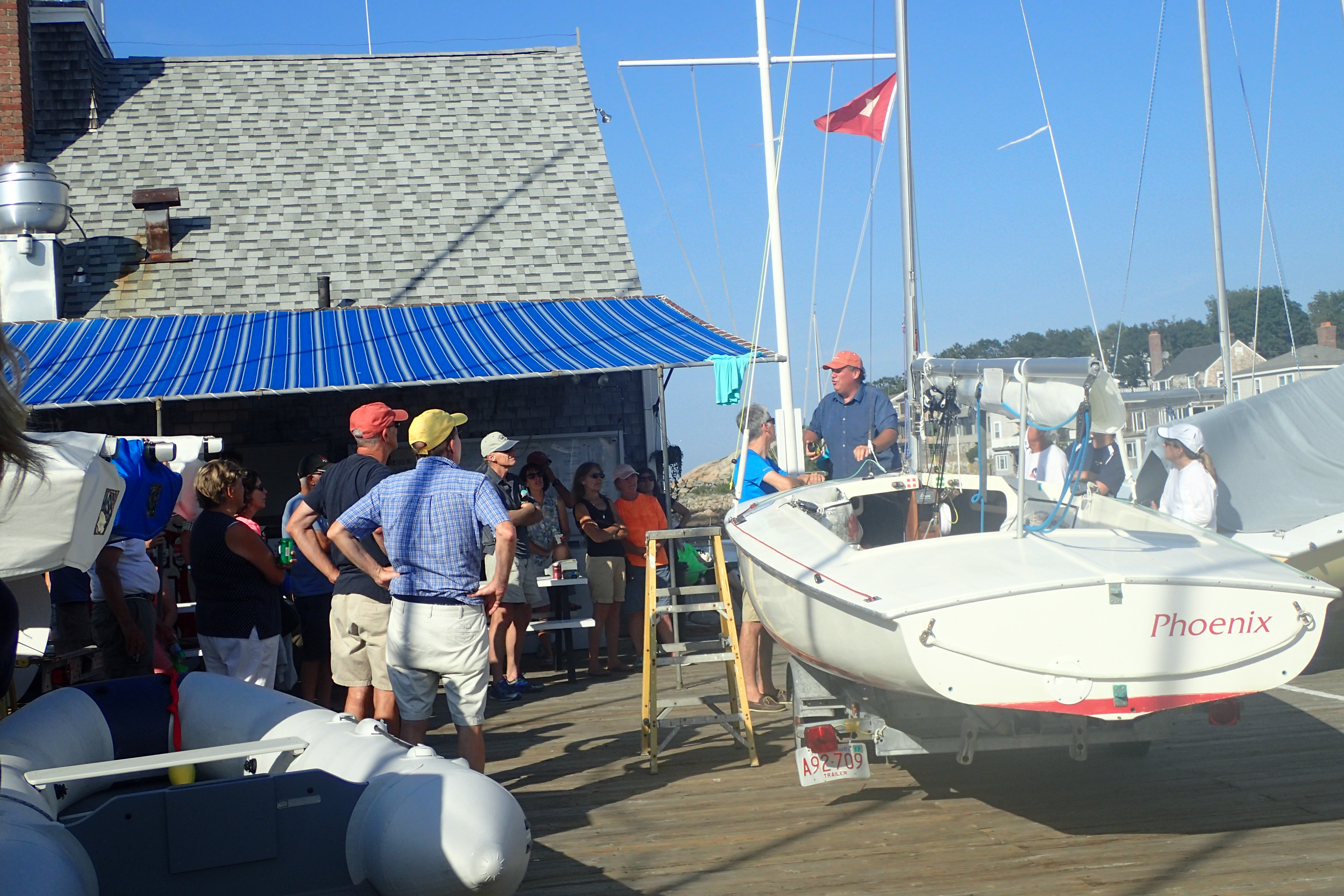 A group of us walked a few blocks and had dinner at a nearby restaurant - food was great, compnay was great, sunset was a bonus!  Tomorrow, the racing begins and the weather looks great for a good day on th=e water.  Good luck to all!