2017 NAC at Sandusky Sailing Club, Sandusky, OH - 70+Boats are Here!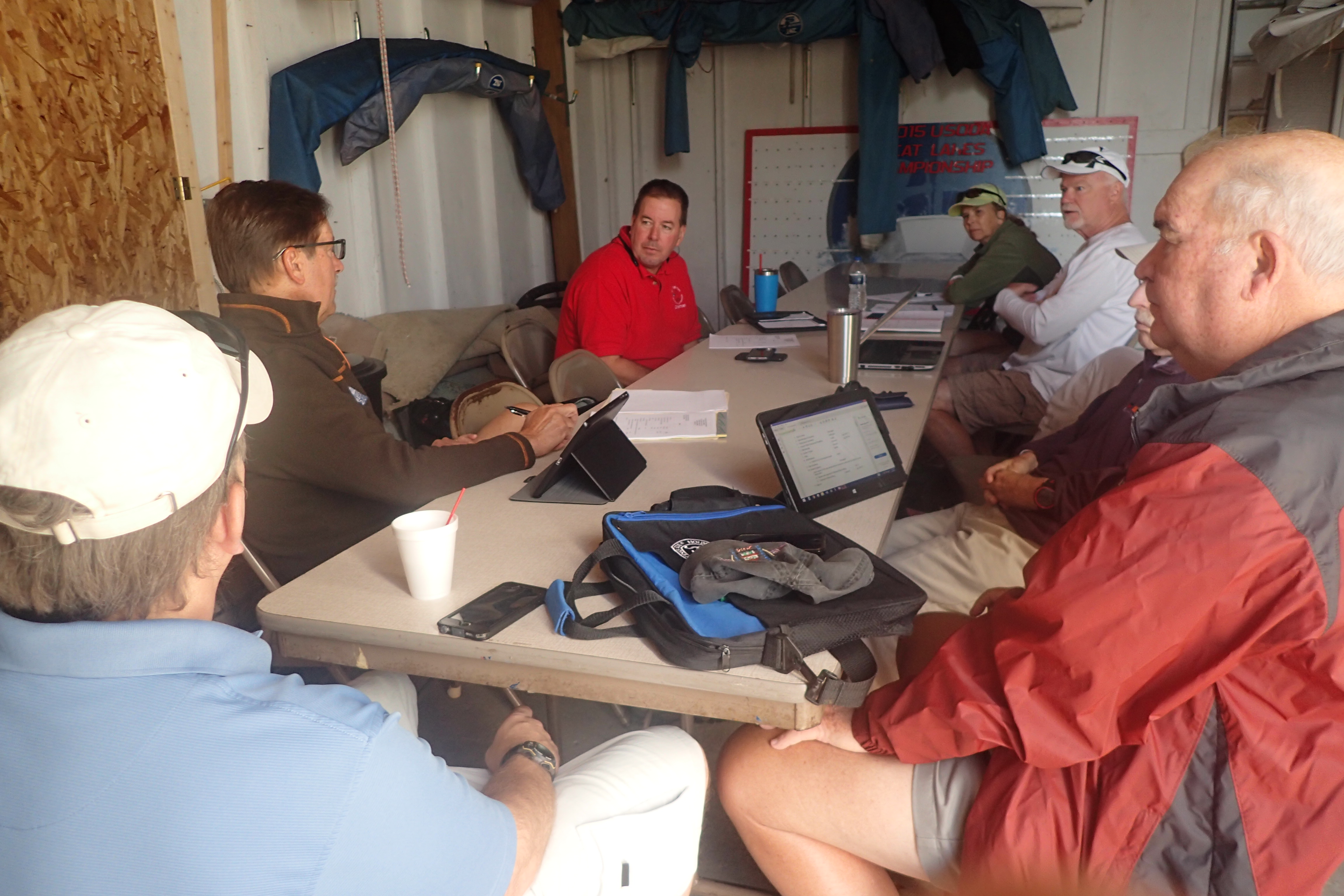 Executive Committee hard at work                                      Registration is going very smoothly!
The boats are coming, the boats are comig - over 70 of them for our 60th Anniversary NAC!  The Executive Committee and Board of Governor's meeting are over, registration and measurement continue.  At the moment, a decision is looming about whether there is too much wind for the Women and Juniors, but hopefully they will be able to go out.  If you are not here, you are missing out on a great event!  Stay tuned here and on Facebook and Scuttlebutt for updates!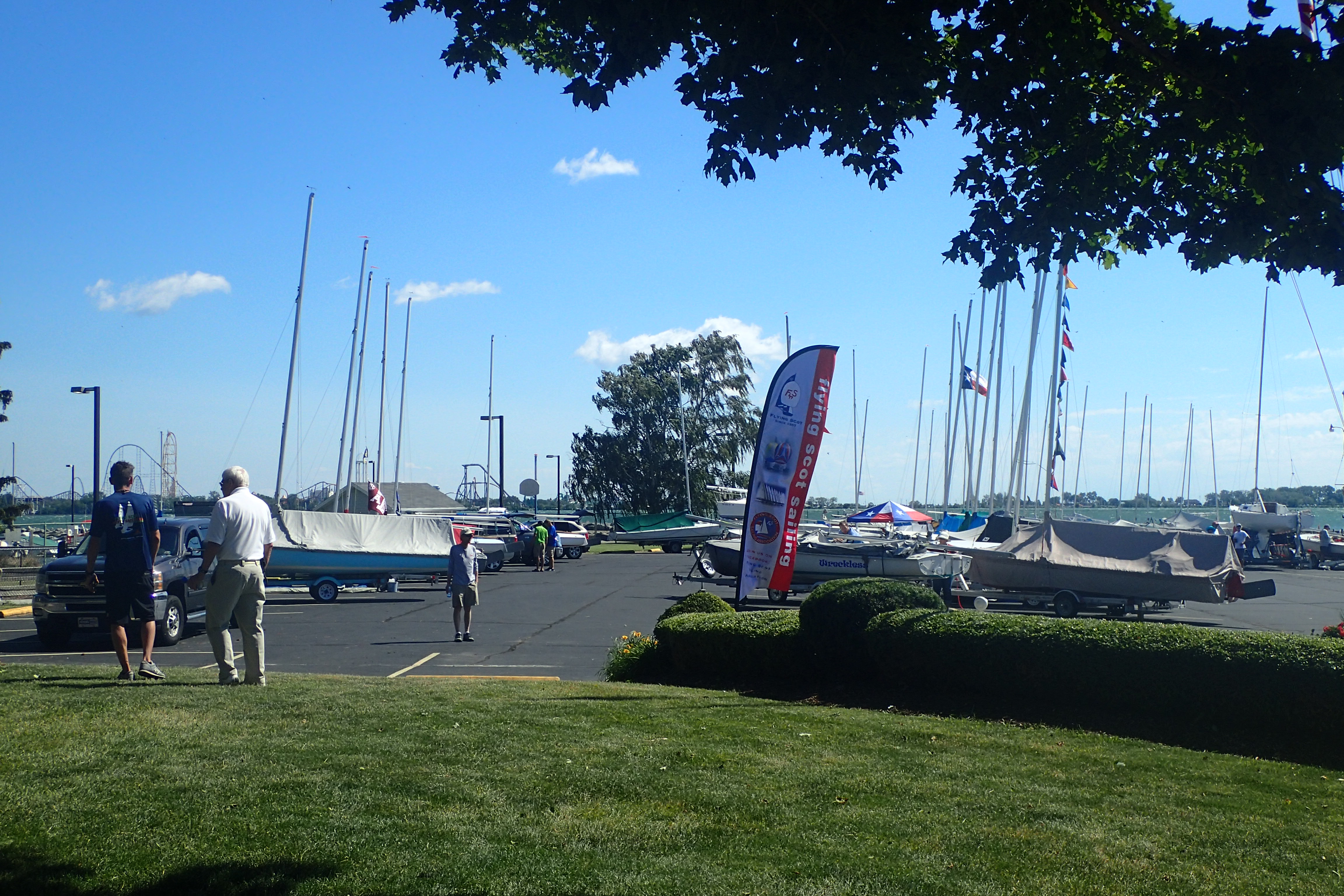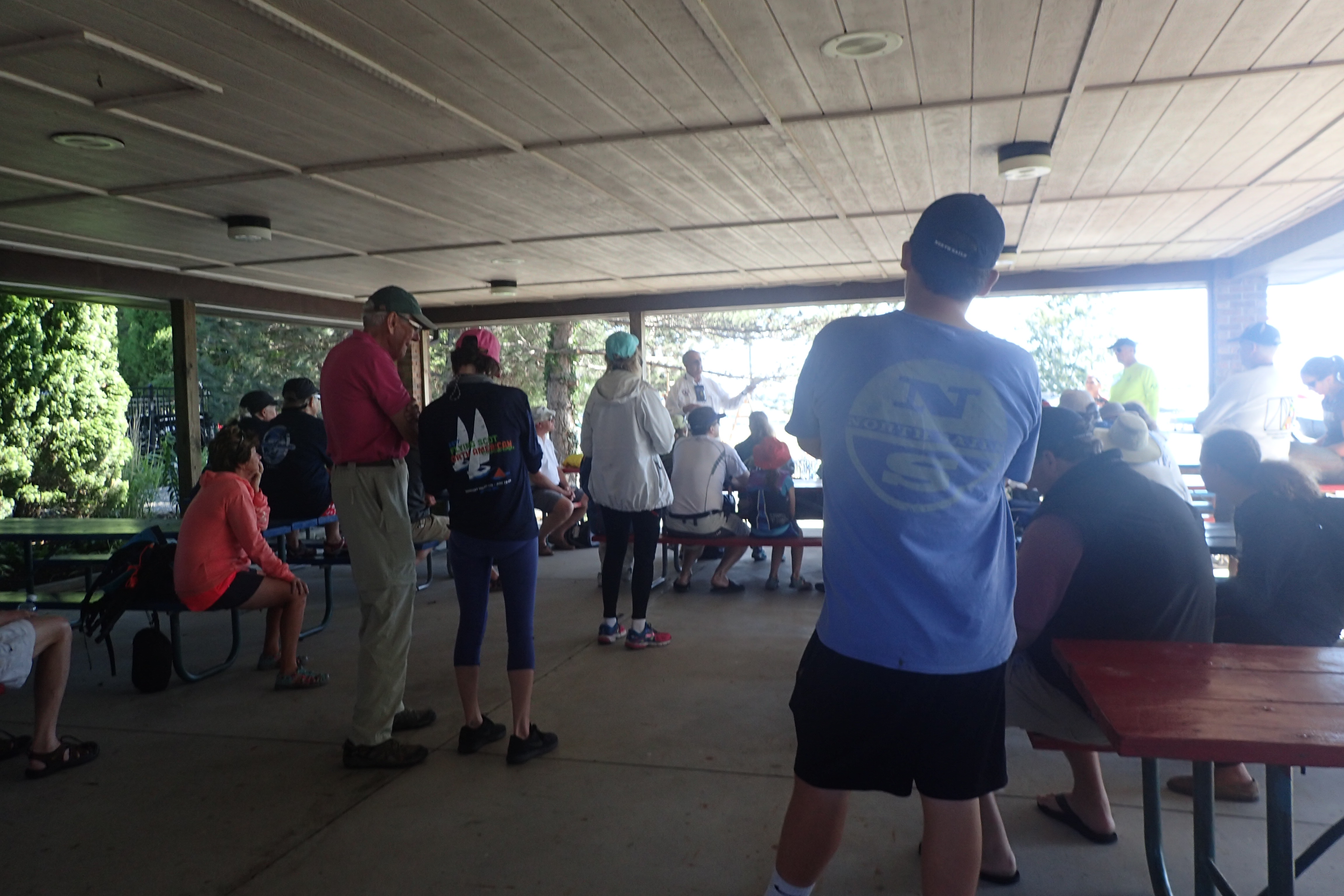 Lots of Flyign Scots everywhere!!!                                  Women and Juniors Skippers meeting  - PRO Jim Tichenor