2017 Midwinters at Southern Yacht Club, New Orleans, LA - Day 2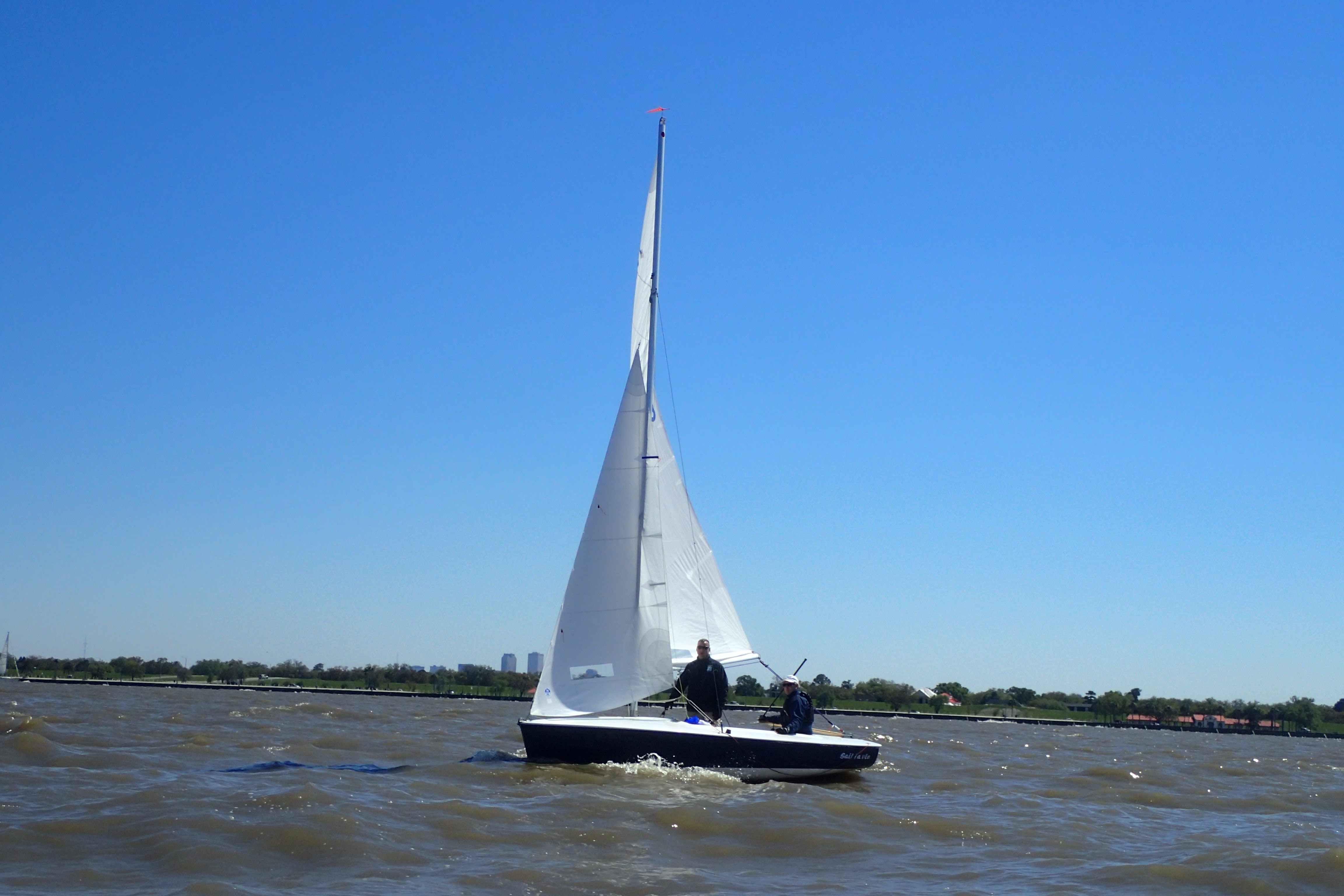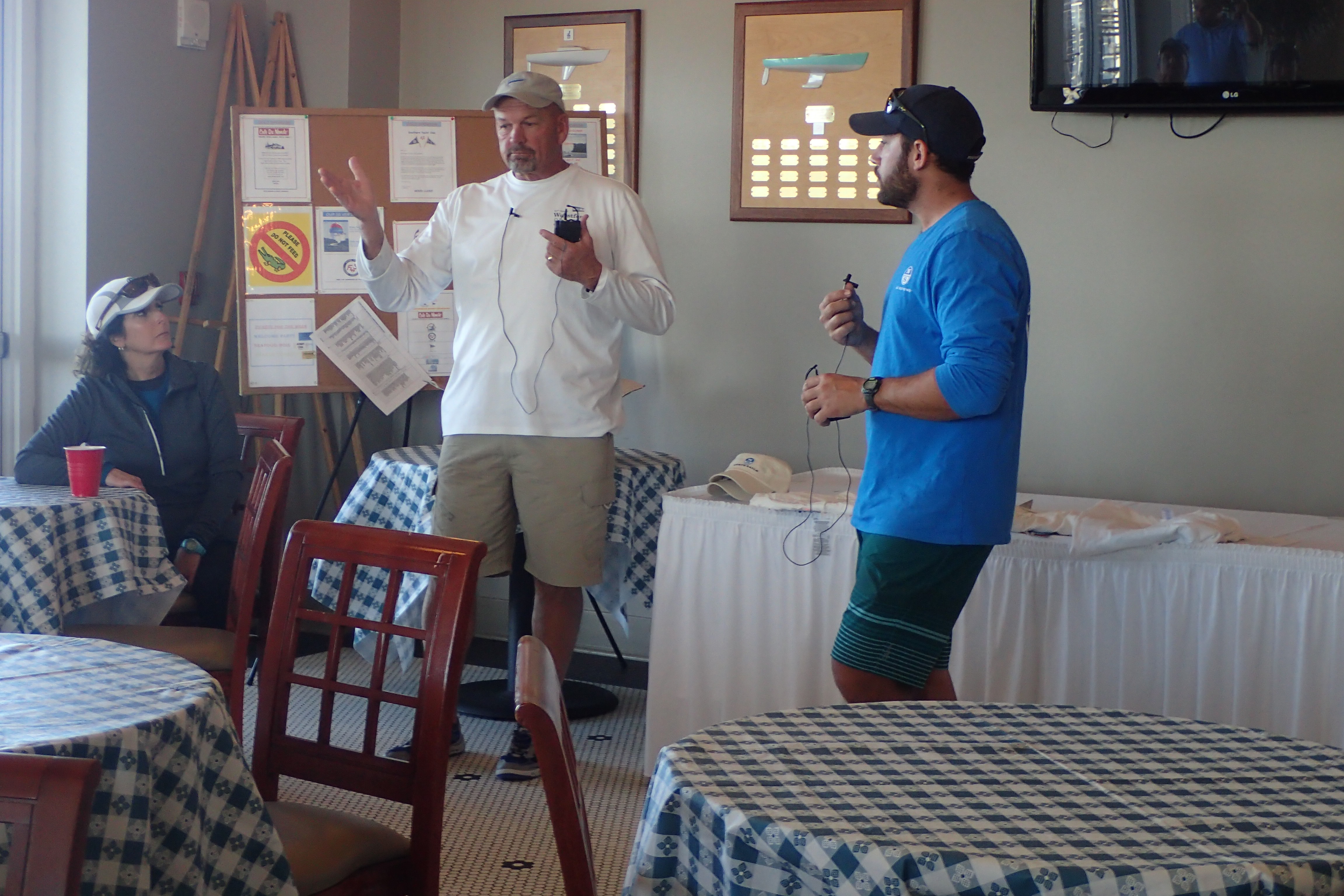 The conditions were totally different for Day 2.  Today was in the 50's but SUNNY so that makes a huge difference.  in the "real feel" temperature.  The morning started out with the wind blowing above everyone's comfort zone and some 4' waves, so the Race Committee postponed for an hour.  By the time we went out, it was blowing 15 or so with 3' waves and  it seemed a bit more civilized – still 3 teams decided to stay ashore.
The awesome Race Committee started at precisely 1PM with no further postponements.  The first race was a 4-leg windward-leeward, with 1.2 mile legs and the crews were working pretty hard.  The wind stayed steady and there were no course changes needed.  The race lasted a little over an hour, and I was thinking I could not do another one, but we stayed out!  The second race was a 5-leg windward-leeward with ,7 mile legs.  But by now the wind was steady at about 11=12 so the second race was a bit easier than the first. 
After Day 2, the Championship leaders are Tom and Melissa Miller, Zeke and Jay Horowitz, and Rod and Roddy Stieffel.  The Challenger leaders are Tom Clark and David Bergevin, Greg and Diane Kampf and Burton Shepherd and Audrey Duffell.  Full results are here.  
Zeke Horowitz gave another great debrief with today's leader Tom and Melissa Miller.  This evening we have the famous Seafood Boil at SYC, always a big hit!