2017 Midwinters at Southern Yacht Club, New Orleans, LA - Day 1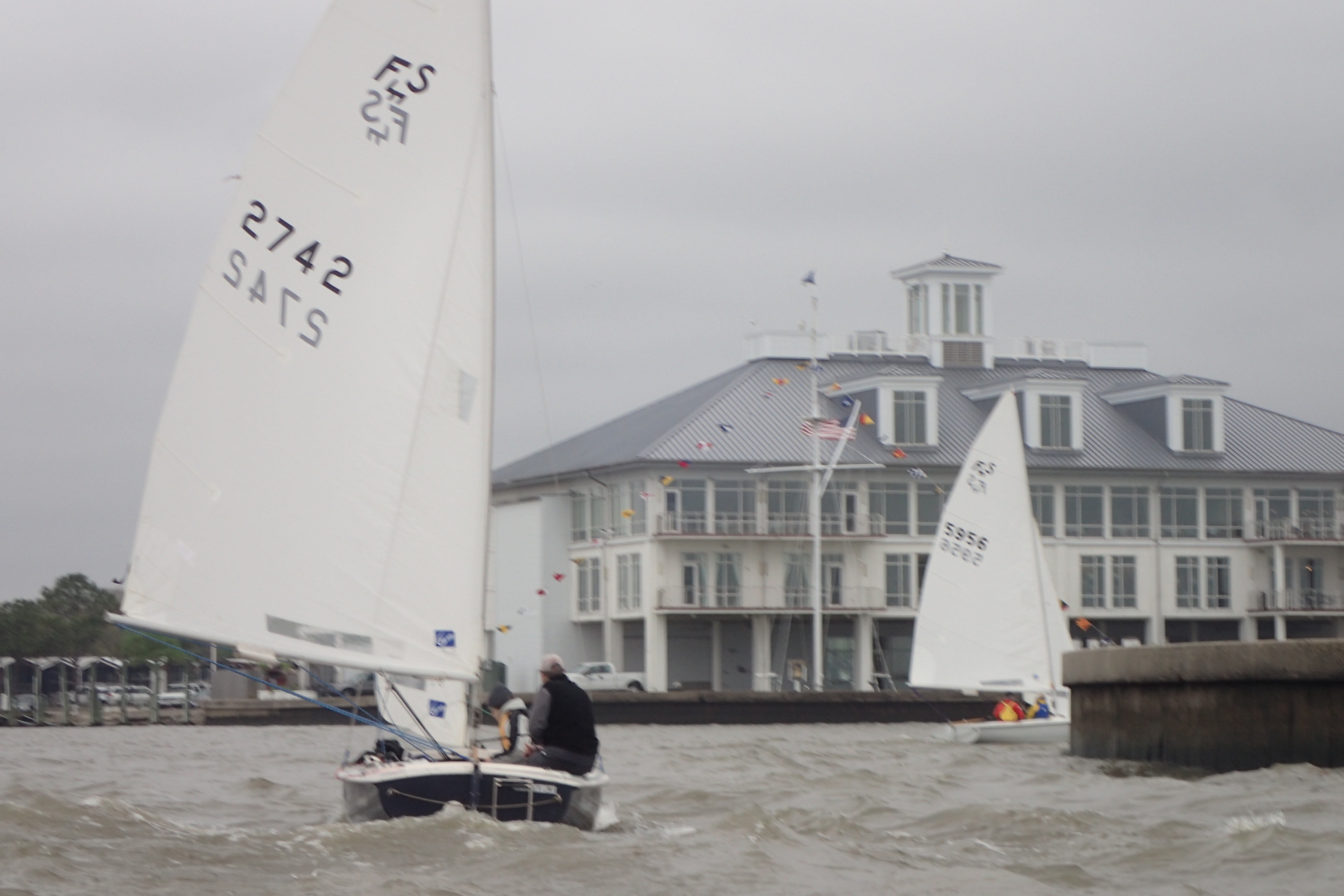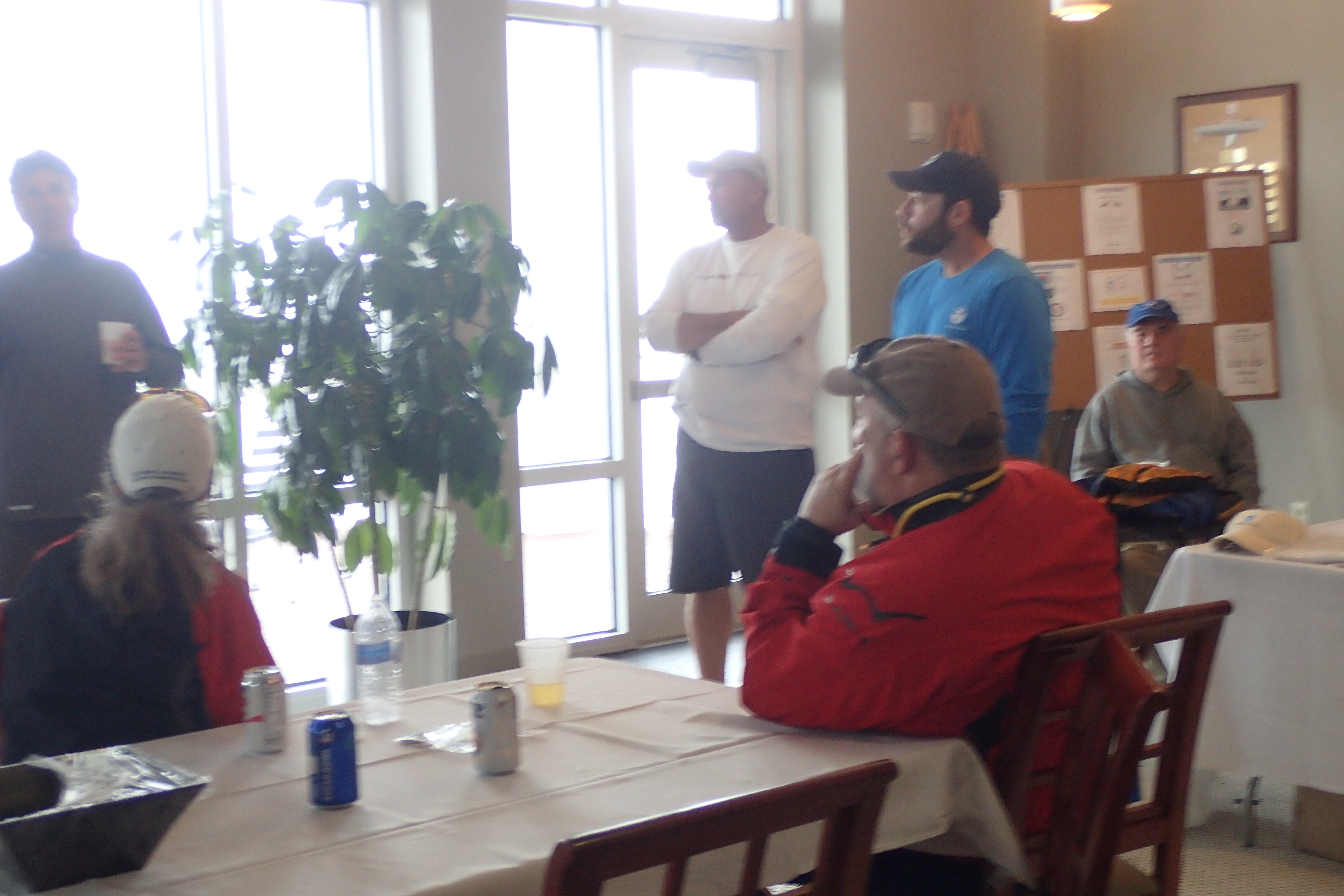 Not much sun, but no rain and it's in the 60's!  We have a great group of sailors here - several wife-husband teams, a few father-son teams, and lots of other great folks.  Thanks so much to Southern Yacht Club with Larry Taggart and his team for hosting us.
With the NNE wind blowing steady at 12, the SYC Race Committee got us started right on time at 12:00. with a rolling start, Championship followed by Challenger.  The first race was a 4-leg Windward-Leeward with a small wind shift between the first upwind and second upwind.  Most boats went left but those that went right in this race seemed to make out ok.  For the second race, the wind shifted right at the start and made for a confusing beginning to the race.  On the first downwind, the wind had died down significantly and the race was shortened to 3 legs.  For some of us that was not so great, but others made out with the shortened race.  Still, a fun day on the water!
After racing came the free beer, thanks to our sponsors!  And to top that off, Zeke Horowitz from Noth Sails hosted a great debriefing.  Lots of questions, lots of information about sail trim - when do you use weather sheet, when do you trim the main?  Can't wait until we go back out again tomorrow!  
After Day 1, Zeke Horowitz leads the Championship Division, Tom Clark leads the Challenger DIvision.  Full results are here.