2016 Saratoga Lake 30th Annual Fleet 161 Invitational Regatta and NY Lakes Districts
The weather predictions for the weekend were for intermittent thunderstorms so the Race Committee had its hands full trying to get in races for the Saratoga Lake 30th Annual Invitational Regatta which was also the NY Lakes Districts. There were 25 boats registered, 14 Championship and 11 Challenger, with 13 teams vying for the District Championship Friday night was a fun welcome party and we tried to ignore the storms - some brave folks still slept in their tents on the lawn! 
Saturday morning was sunny, hot and calm with a light breeze and it looked like we would get in a race or two so we went out.  By the time all the boats made it to the Race Committee to check in, the wind had died.  The forecast said it was coming, or was it?  When it didn't come, the RC sent us in under postponement.  We went back out when the wind came, but then some storms that were not on the radar sent us in under postponement again - and we never got to go back out.  There was a storm followed by a beautiful rainbow followed by a really nice dinner prepared by club members. But then we had the NEXT storm, a seemingly never-ending thunderstorm with high swirling winds and lots of thunder and lightning.  A couple of boats were hit by lightning with one melted masthead fly and several tents were collapsed!  Most people waited it out in the clubhouse but some of us stayed out under a tarp and just marveled at the most ferocious storm we have ever seen short of a tornado!  Some people spent the night in the clubhouse, some went to a member's home a few miles away, but some (brave?) people actually slept in their tents!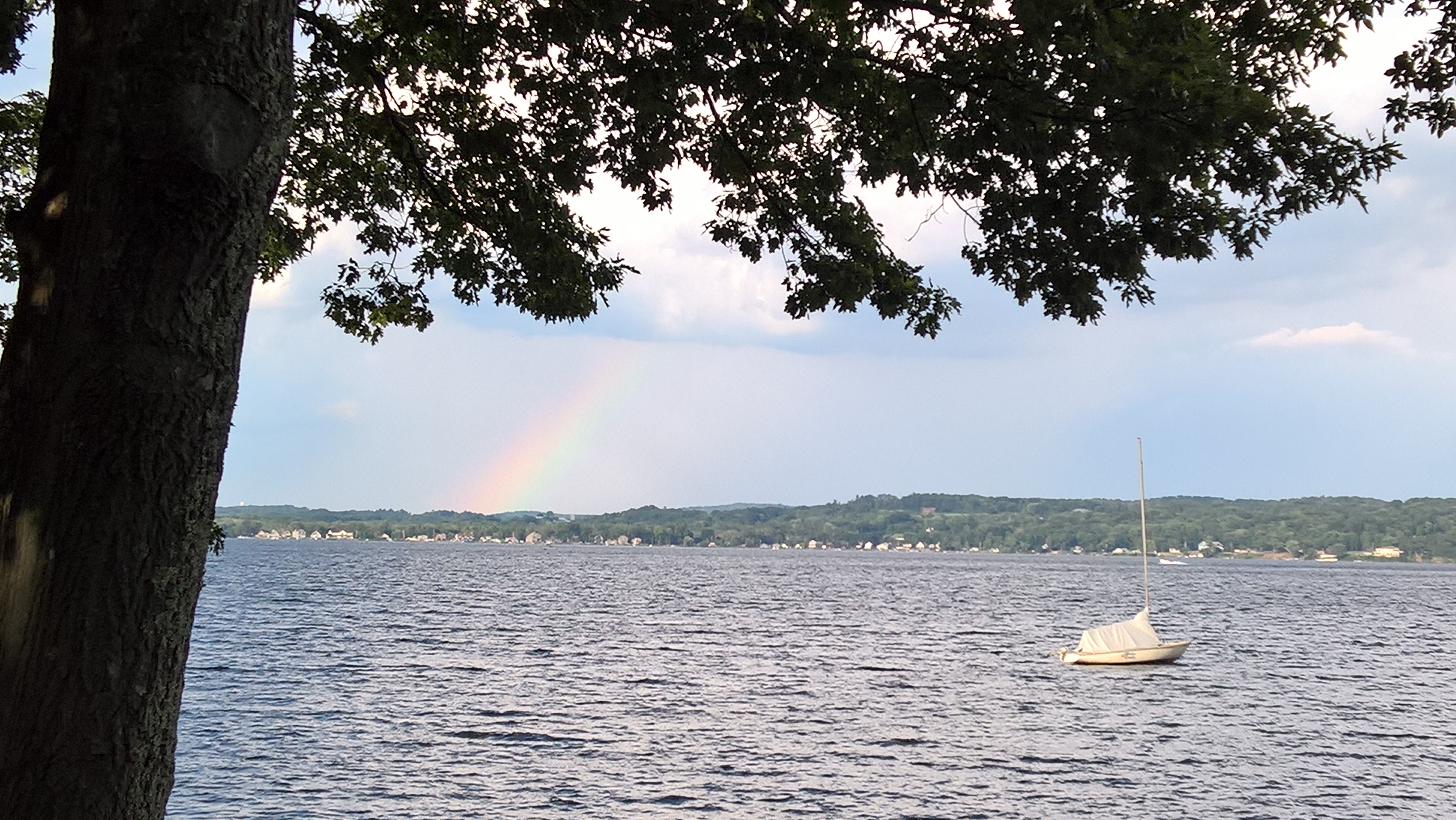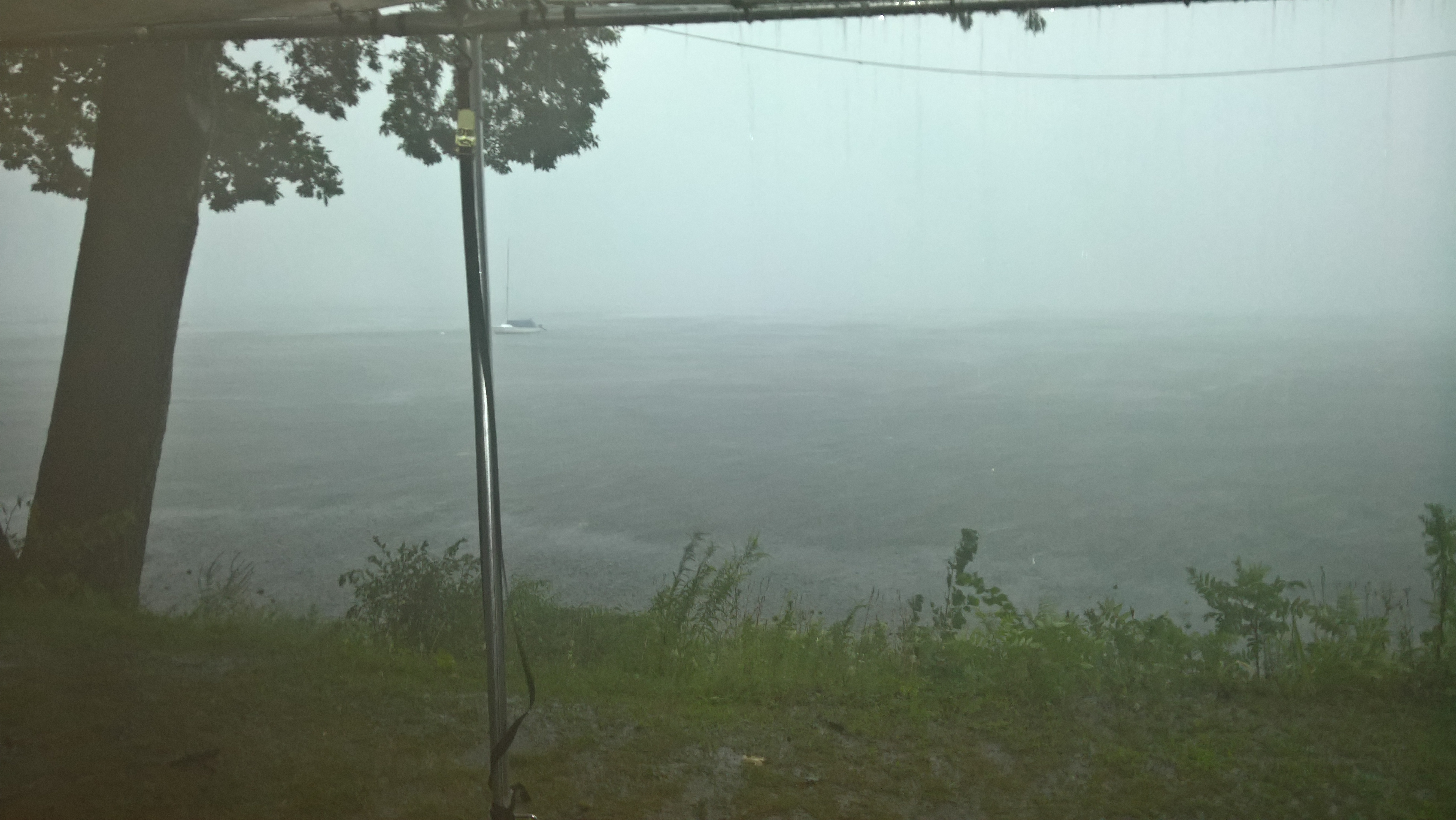 Sunday was much kinder. We went out at 9:00 and the RC got in 3 great races with good wind and lots of great competiton.  My club, Masspoag Yacht Club from Sharon, MA, was 1, 2, 5 so we all went home with trophies!  It was a great day that made us forget about the day before - well at least for a little while.  Full results, including District results, are here.