2016 Massapoag Yacht Club 67th Annual Regatta - Sharon, MA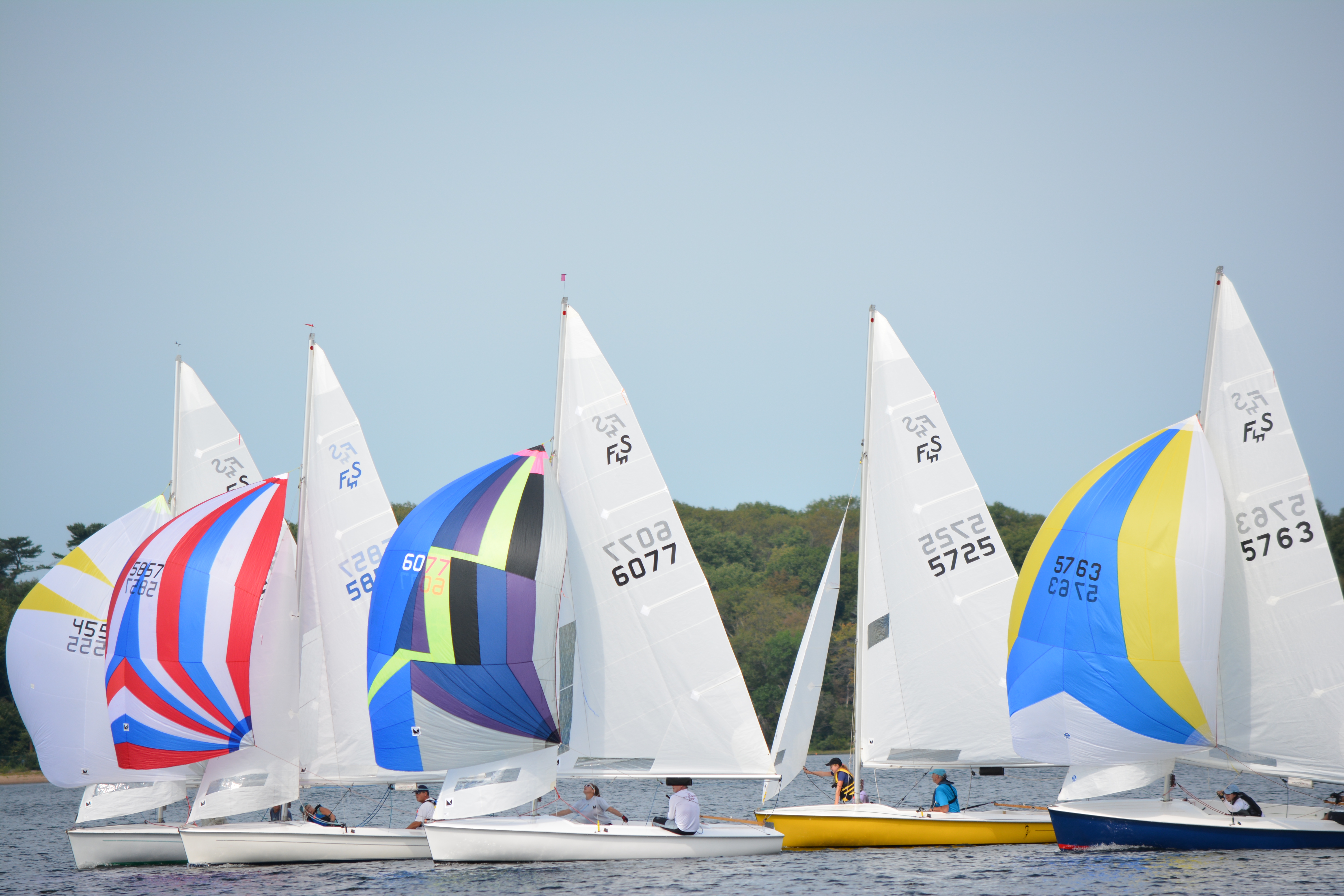 We had another wonderful time at the 67th Annual Massapoag Yacht Club Regatta, with 57 boats participating. There were 16 Flying Scots - winners John and Connie Eckart (pictured here), 6 Day Sailers - winners Mike McCaffrey and Suzanne Boohar, 4 Comets - winners Talbott and Carol Lee Ingram, 9 RS Aeros - winner Marc Jacobi, and 22 Sunfish - winner Andy David!
What an amazing sight on the water ! The PRO Gary Werden and crew did a good job of keeping fleets separated using Trapezoid courses. The finish boat had quite a task keeping all the finishes straight but we got everyone scored and got the results up pretty quickly.The food from Roche Brothers was excellent as always and we enjoyed some nice meals, including lobstahs with friends and lots of stories to tell.
We unfortunately had a squall on Sunday that blew across the lake and capsized 10-15 boats. Many self-righted and the rest were taken care of by MYC rescue boats, other sailboats and MYC members going out in dinghies to boats near the dock. One boat even caught a fish when it was righted and we all had a good laugh at that one! No injuries were reported but a few boats will need some new parts. The Sharon Police and Fire Departments checked in to make sure everyone was safe and we were able to report that everyone was accounted for.
Talk about a story to remember! Thanks to all who participated and everyone who worked the regatta. Hope you all had a great time! Full results for all classes are on Regatta Network.  Flying Scot results are here.