2016 Egyptian Cup Regatta at Carlyle Sailing Association, IL
Story by Linda Vitt, pictures byJeannette Beier and Rachel Bowling.  Full results are here.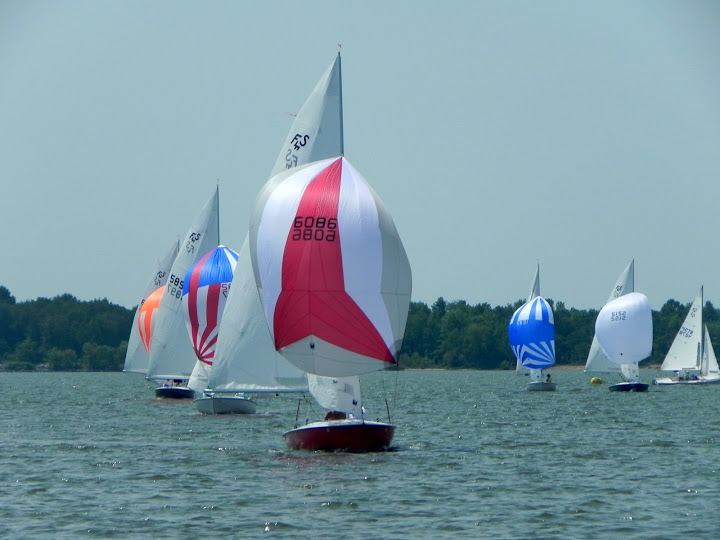 Things heated up this weekend at Carlyle Sailing Association with the Egyptian Cup Regatta. It was no surprise that the parking lot seemed to melt under your feet and the downwind runs reminded you of a rotisserie oven.  The only relief was a wonderful cooling tent set up on the asphalt desert by our wonderful Fleet 83 Captain Bronson Bowling and the welcome AC in the Observation/Club house building which gave us each a break from the heat. The winds were variable in the 5-8 range and allowed us 3 races on Sat and 2 on Sunday morning.  The Egyptian Cup Regatta (ECR) was founded at the Crab Orchard lake and over the years has evolved to be Fleet 83's home turf Flying Scot event.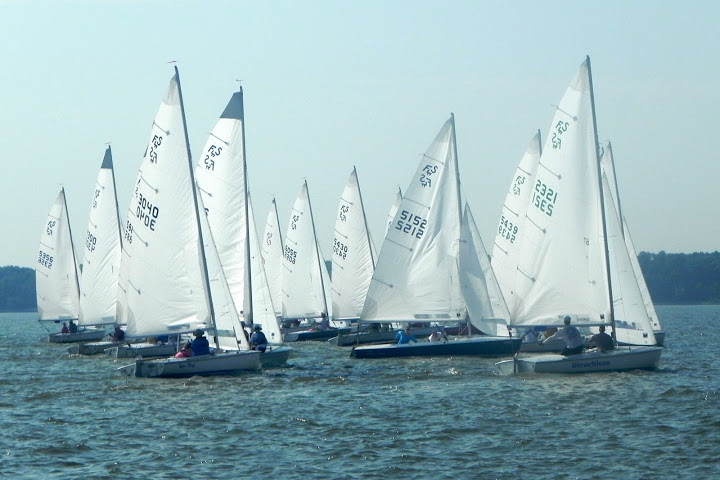 Twenty-two boats competed in this year's event with 10 traveling to CSA from Ohio, Tennessee, Kansas, Indiana, Georgia and Clinton Lake of Illinois.  Bruce and Lynn Kitchen from Cowen lake in Ohio were back after a couple years away from ECR with a shiney new "Kitchen Sink III."  Bruce also celebrated a birthday and was roasted at the dinner on Saturday eve, and then roasted us all with his final scores and 1st place.  We had some great new additions to the event with three boats traveling up to see us from Privateer Yacht club in Chattanooga, TN.  Rob and Patti Fowler, Lynn and Bill Bruss (GA) and Linda Knudson Lind and her crew Hannah Ginese all made the drive from TN and GA to IL, and Rob did especially well with his new boat #6055 which placed 2nd.  Thank you to all of our longest distance travelers from Privateer Yacht Club.  Also making the journey traveling to Carlyle were Lawrence Bigus and crew David Eisenberg from Kansas Sailing Assoc. KS, Geoff Endris and crew Tom Moore from Eagle Creek Sailing Club, IN.  The largest number of traveling boats came from Clinton Lake with Frank and Mariann Gerry, Ben Williams and Deb Aronson, Eric Bussel and Trent Johnson, and Chris Tesdal and Heather Johnson (sailing her first regatta).  We thank you each and everyone for traveling on such a hot humid weekend.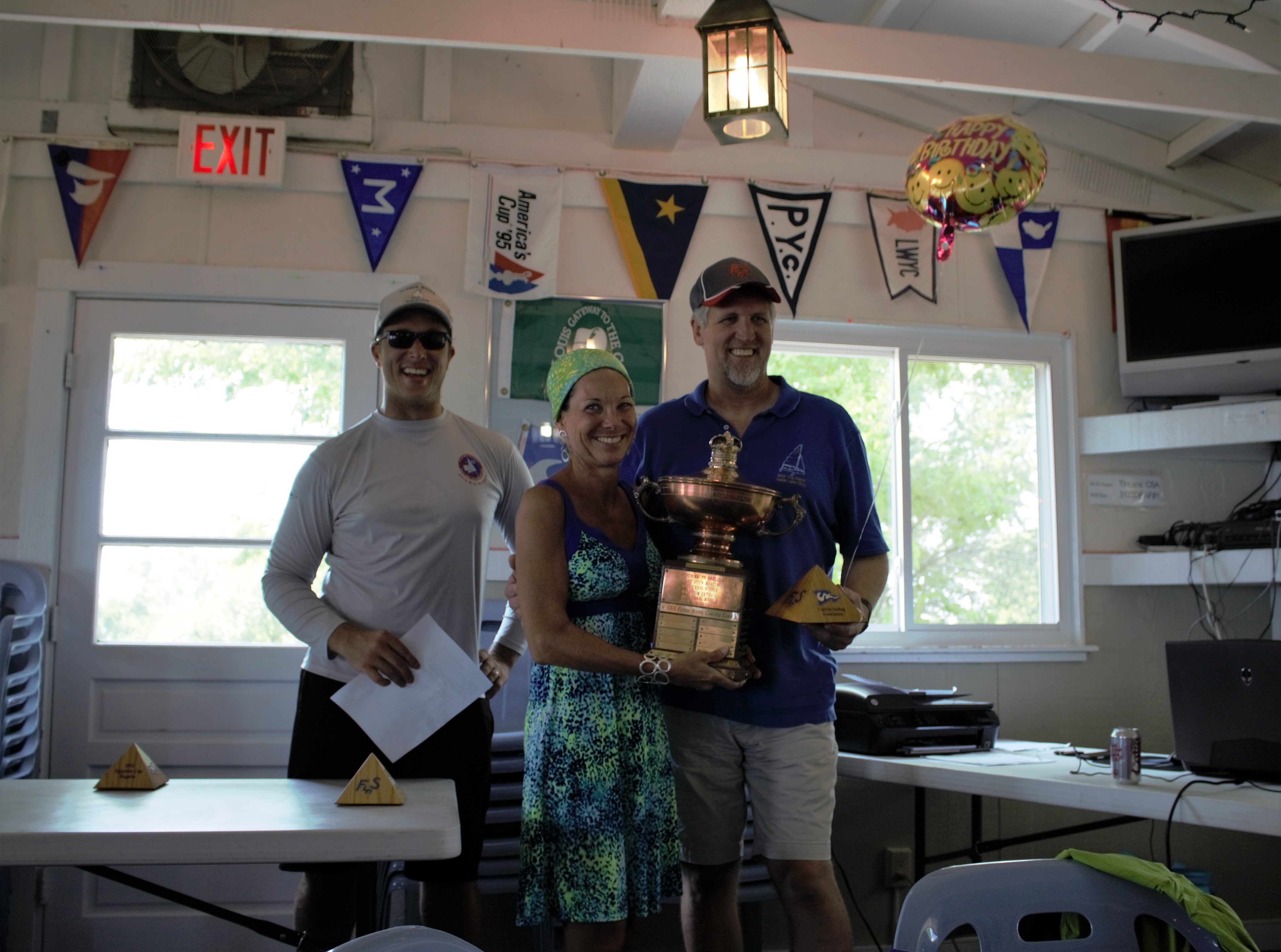 All of Fleet 83 pitched in to make the regatta a success.  Special awards were presented to Greg and Melissa Ziegenfuss of Butler's Pantry for the outstanding menus they provide and to Ted Beier PRO for heading up another great race committee, both are long time supporters of the ECR, and we thank them for all the time and effort they give each year to the ECR.  Another big thanks goes out to Bill Kesler for making registration so much easier this year and for making our ECR web page spectacular!!  We also had a retired pharaoh on hand to tell us how bad things have gotten in retirement (thank you Mike Pitzer for rounding out the entertainment).  It's always good to hear so much laughter and lie telling from friends and competitors, and we cannot wait to see everyone at the next regatta.  Full results are here.