2015 NAC at Bay Waveland in MS - Day 2 of Qualifiers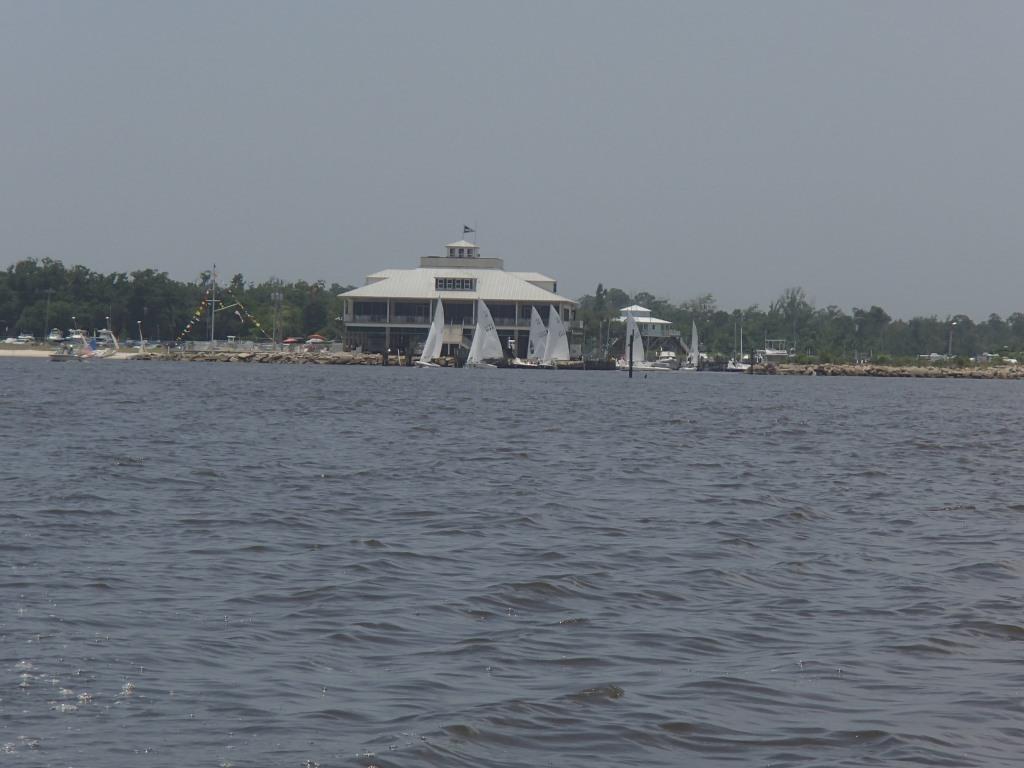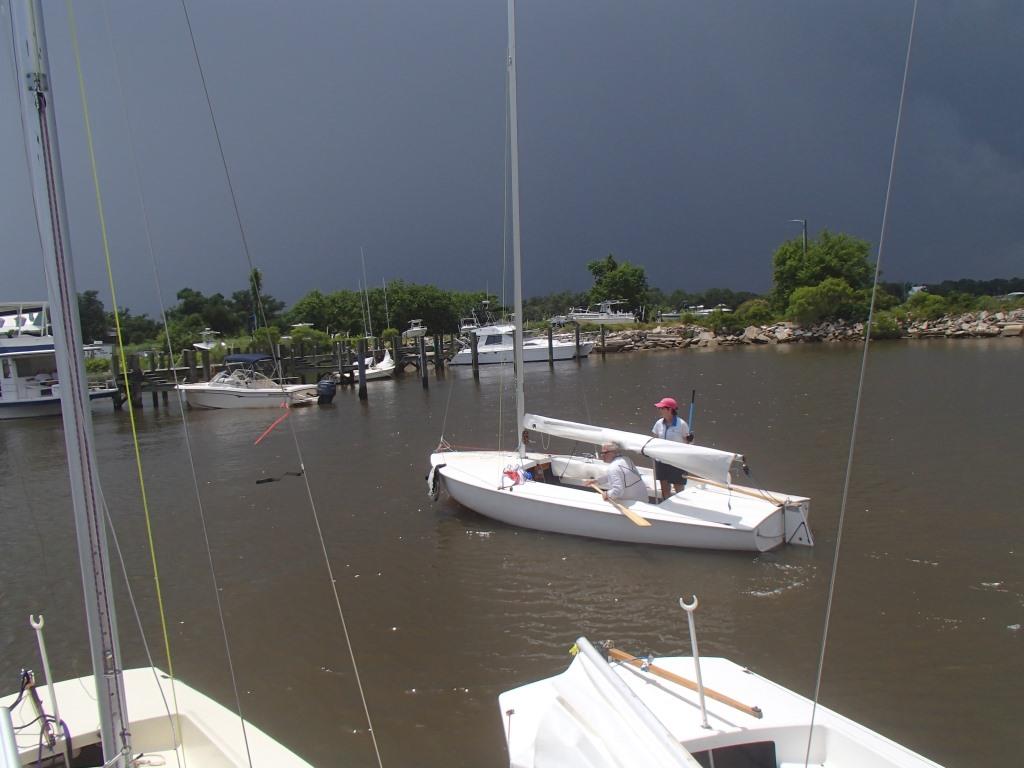 Things looked good on the way out                              The sky was dark and the rain was steady
The gods were not with us Tuesday 6/23, and although we went out right about on time for racing at 1:00 PM, a storm came and delayed us for what we hoped would be just a little while.  This was soon followed by a squall with thunder and lightning that sent most boats back into the docks to wait for the storm to pass.  Unfortunately, we did have one injury with a competitor's hand getting squeezed between the boat and the dock, and we hope she is doing ok!  
On shore we watched the storm move slowly and we could see the clearing off to the south.  But once the storm passed, the sea breeze was no longer there for us, so at around 3:45 PM, the Race Committee called it a day, and the qualifying scores stand from Day 1.  The Championship and Challenger Divisions are set now and we start the finals on Wednesday.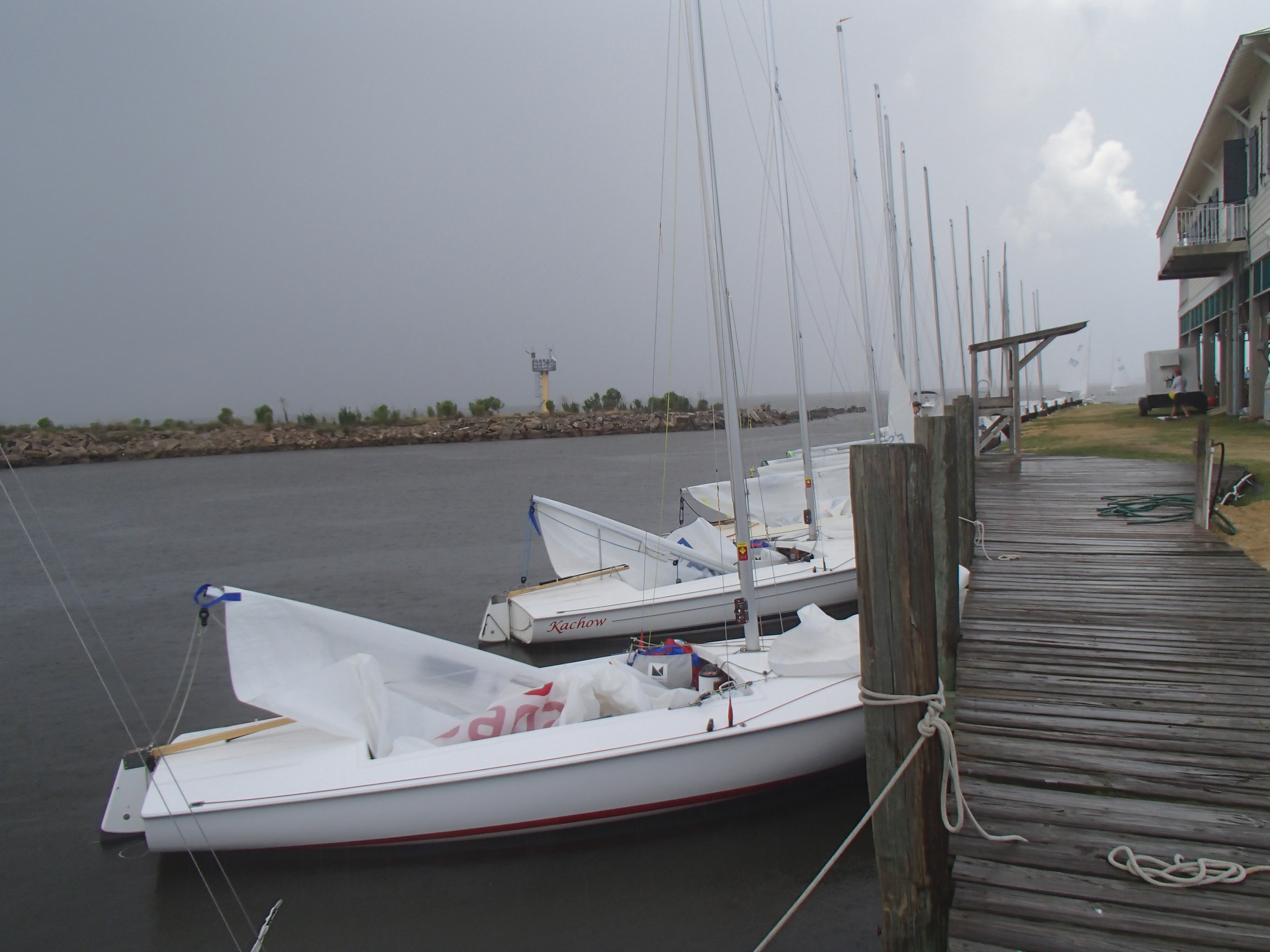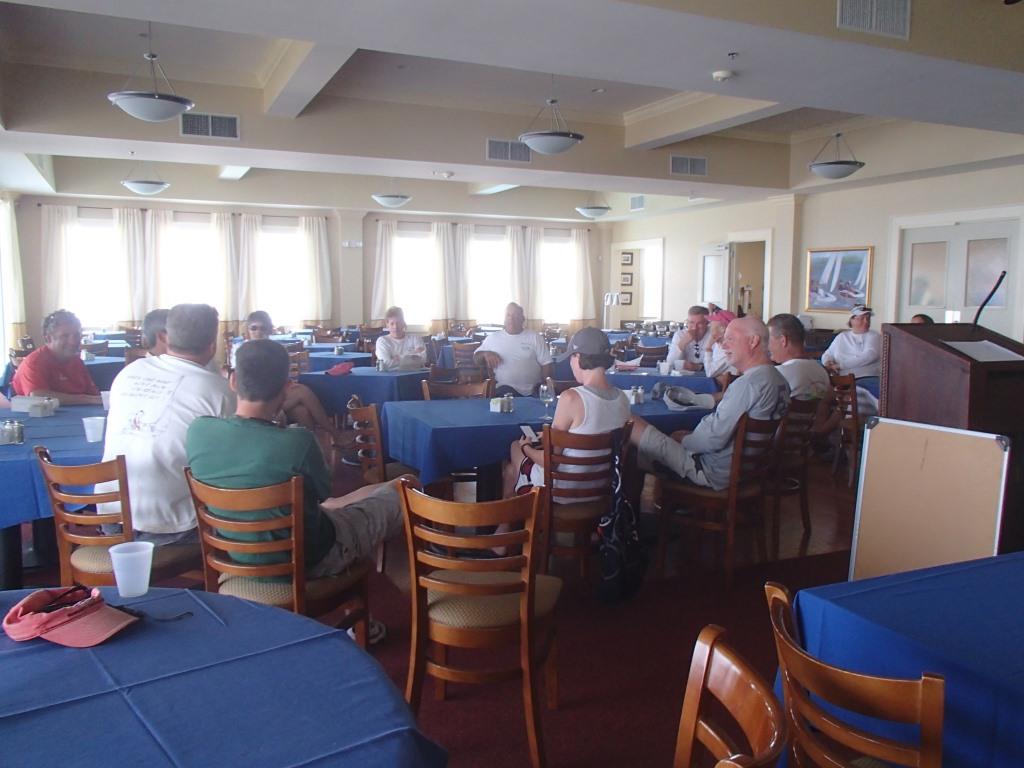 There's the clearing to the right, but alas no wind      The membership forum - great meeting!
FSSA President Frank Gerry facilitated a well-attended membership forum where we all shared ideas - about class growth, class future, how to get new sailors truly integrated into the class, national events and several other great thoughts that members brought to the table.  It was great to hear from so many and share thougths amongst the fleets - keep the ideas coming, the more we share the better we can be!  Afterwards, we had a great barbecue dinner at the clubhouse, and I don't think anyone went away hungry!  
Here's hoping for a better weather day tomorrow.