2015 NAC at Bay Waveland in MS - Day 1 of FInals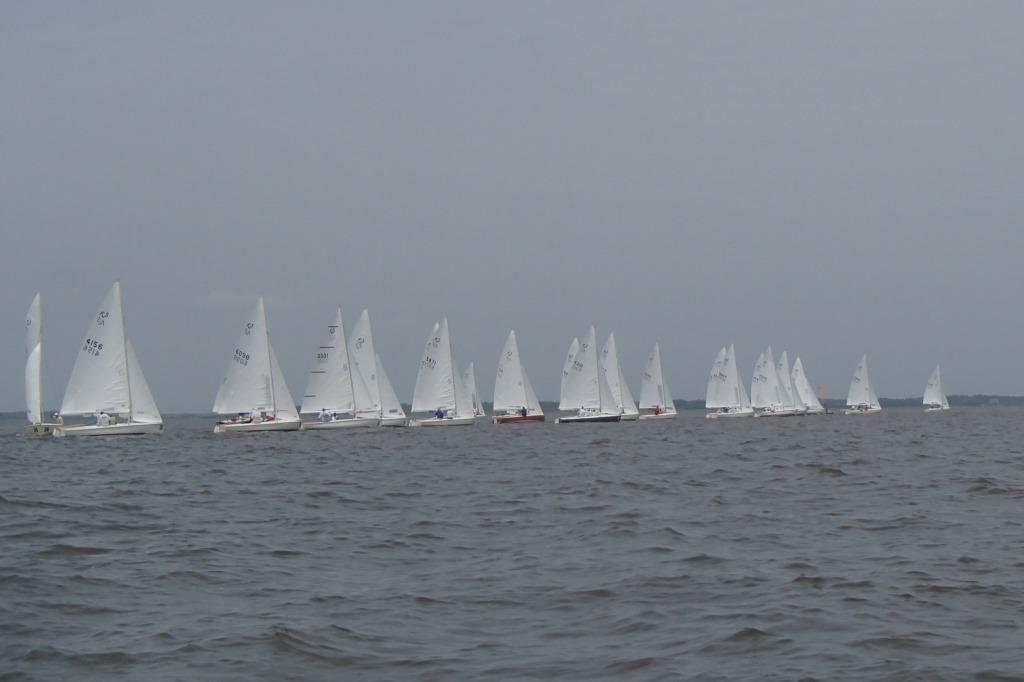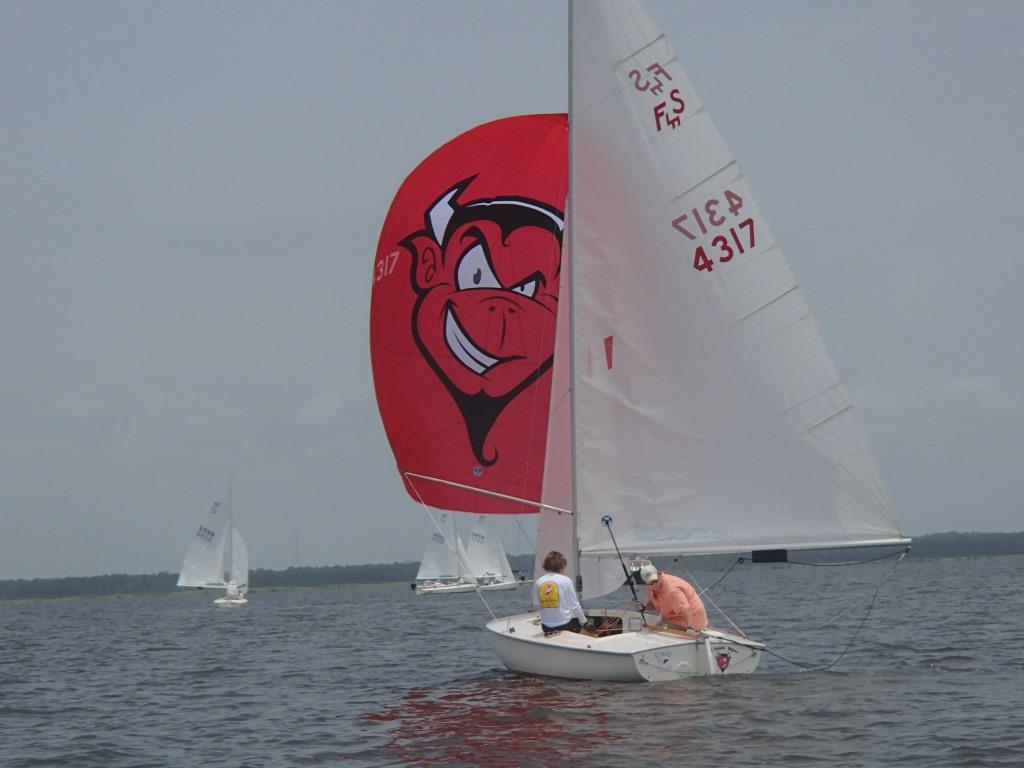 Jim Tichenor and his Race Committee started right on time at 1:00 PM and we raced a 4-leg W-L race with a usually steady 8-10 MPH SSW wind. By the finish of the Championship Division, the wind had stopped several boats on the line and the first boats in the Challenger Division were finishing with them.  The Race Committee did excellent work tracking the finishes with 5 - 10 spinnakers in the mix at one time!  
By the second race the wind had built a bit, perhaps to 10-12  and gotten pretty shifty with big wind shifts that you really had to read or just find yourself behind everyone else.  You might think you were smart going left on the first windward leg, but it was not going to work on the second windward leg as many people learned,  
There was a bit of a race back to the dock for the Challenger Division - the race was against a pretty big rain and wind storm that followed us in.  We were lucky enough to get into the dock before the storm, which completely fogged in the bay. No one seemed to mind being inside in the bar talking about the days races, drinking various delicious concoctions, snacking on freshly made popcorn and watching the storm out the windows!
Ater Day 1 of finals after all protests were heard::
The leaders in the Championship Division with a 10 point spread between 1st and 5th place are Jeff Linton, Rod Steiffel, Andrew Eagan, John Dane and Zeke Horowitz.
The leaders in the Challlenger DIvision with  8-point spread between 1st and 5th place are Frank Richards, John Domagala, Tom Miller, Jim Bingham and Rudy Trejo.
Full Results are here