Capital
Capital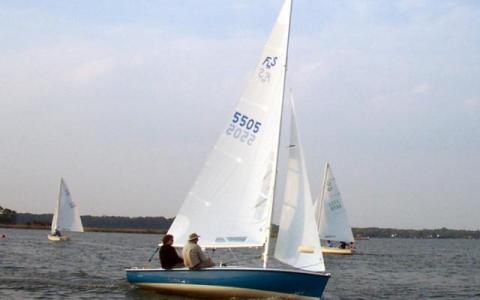 The Capital District encompasses fleets in part of Maryland, part of Pennsylvania and Virginia. In Maryland we have Selby Bay Sailing Center in Edgewater and West River Sailing Club in Galesville. In Pennsylvania we have Lake Clark in Wrightsville. And in Virginia we have Fishing Bay Yacht Club in Deltaville, Chesapeake Bay in Williamsburg, Swift Creek Reservoir in Richmond, Lake of the Woods in Locust Grove and Rappahannock River Yacht Club in Irvington.
The District Governor is Debbie Cycotte from Fishing Bay Yacht Club.
The district has a Facebook Group here.
Fishing Bay Yacht Club in Deltaville, VA, posted their 74th Annual One Design Regatta on August 10-11, 2013, with Optis, Lasers, Albacore, Front Runner, San Juan, Typhoon and Flying Scots. Saturday everyone got in 2 races, but Sunday, only the Optimists were able to race - just not enough wind. Read more about it on the Fishing Bay website here - Flying Scot results are here.
The Greater Richmond Sailing Association and Fleet 155 Host the Capital District Championships By John Reilly FS 3867 Tropical Storm Andrea was an unwelcome guest as the 2013 Flying Scot Capital District Championships were held June 8th and 9th. The event was hosted by Fleet 155 as part of the Greater Richmond Sailing Association Invitational on the Swift Creek Reservoir located in Midlothian, Virginia. The regatta drew a total of 19 Flying Scots with ten traveling from outside of... Read More
Pages