2016 North American Championships at Sail Newport - Final Day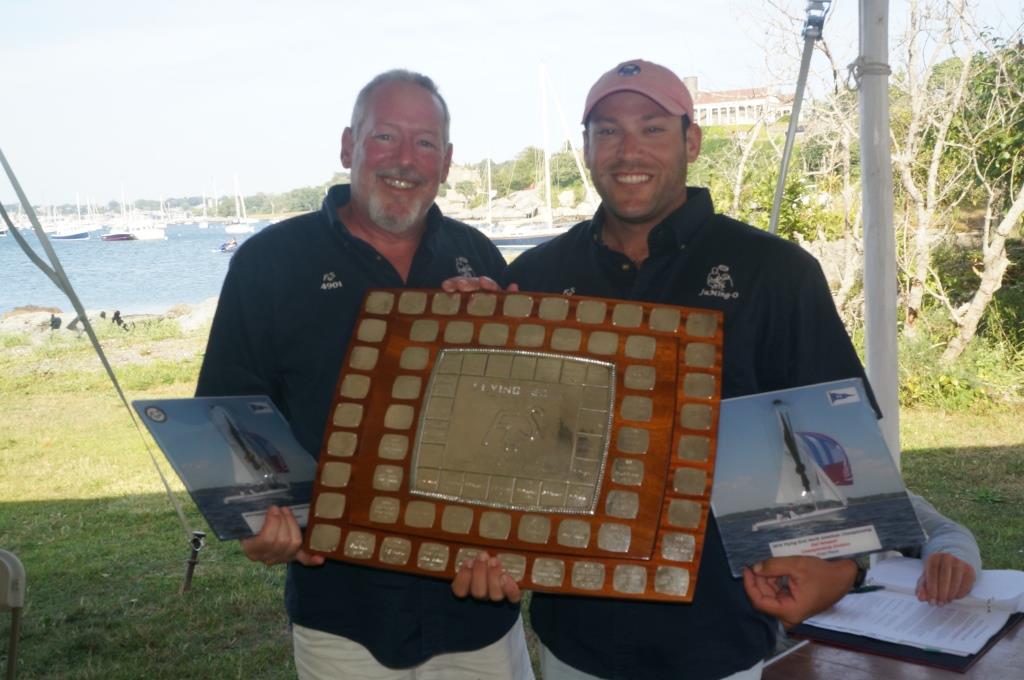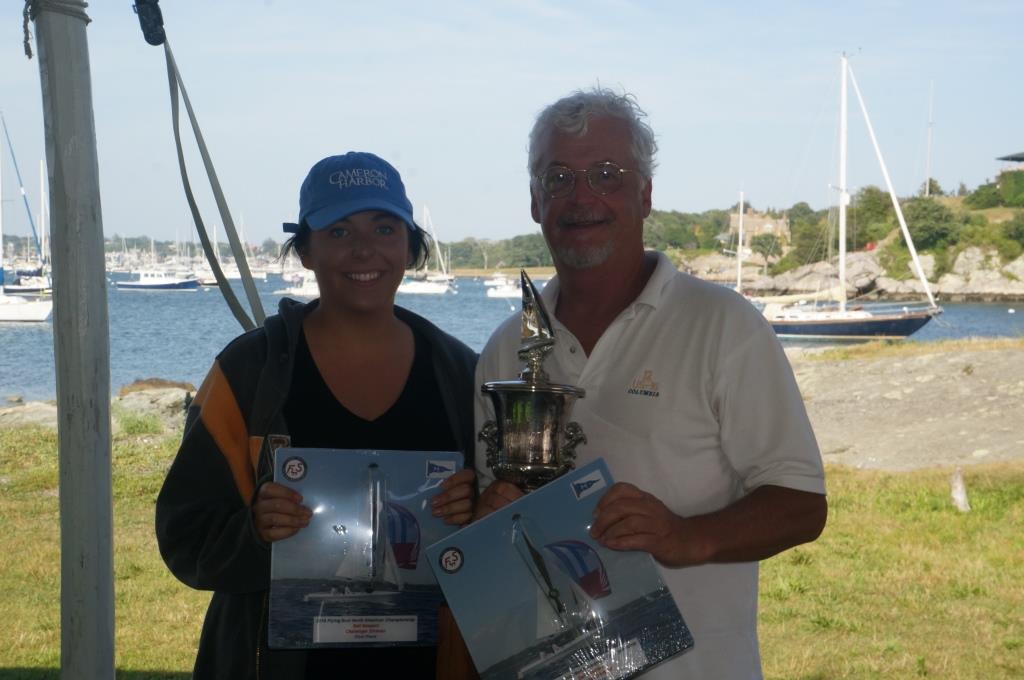 Championship Winners Zeke and Jay Horowitz and Challenger WInenrs Rob and Maggie Fowler - pictures by Even Locke
Well, the 2016 NAC at Newport is a wrap - and the winners are a Son-Father team and a Father-Daughter Team - how cool is that! We sailed through Challenging conditions for the entire week, but it was NEWPORT and we were in one of the most beautiful sailing venues in the world. Sailing out of Newport Harbor with the gorgeous view of the yachts and ships and sailing under the Newport Bridge was awesome.
The final day's conditions were not much different from the others, a beautiful sunny day except there was NO wind first thing in the morning and we were under postponement again. But the sea breeze came in earlier than the day before so we started out about 11AM to get in the last race of the event. The RC set up a course to avoid the huge car carrier scheduled to come through around 12:30 PM. With a 5-leg WL course, we had lots of challenges with the 15-22 MPH SSW winds and unfortunately one capsize occurred. But our other 30-foot sailboat Independence was there to pick up the crew and assist in the rescue. Luckily no one was hurt and even the camera was not lost! And the scores were called in from the Committee boat by Kate Sharp so we could get that chore done while the committee boat was busy assisting on the water. We all know that everyone on shore was waiting on the results! Congratulations to all the teams for coming and sailing the event and to all the winners for working so hard - they definitely earned their awards!
Thanks so much to Massapoag Yacht Club's volunteers and helpers from other clubs in the area, to Vinnie Pattavina, Sail Newport's regatta chair, and to PRO Dr.Robin Wallace working along with our NCC Chair Bill Ross, They all worked so hard to make this happen and we could not have done this without them. Sail Newport provided the venue and we all provided the entertainment. Full results are here. On to Sandusky for next year's NAC.