Potomac River Sailing Association (PRSA) Spring Regatta
Potomac River Sailing Association (PRSA) Spring Regatta (May 28-29)
by David Beckett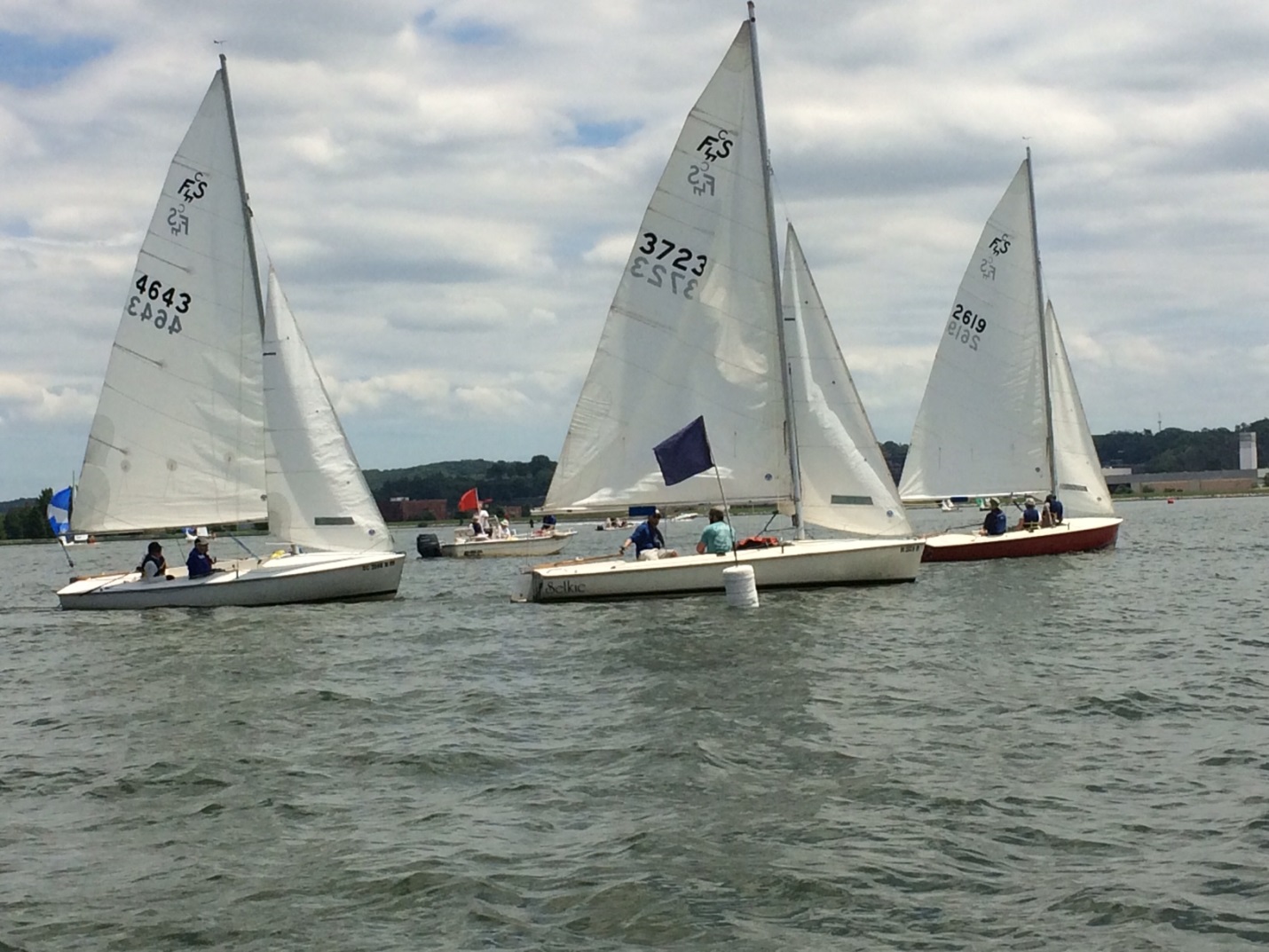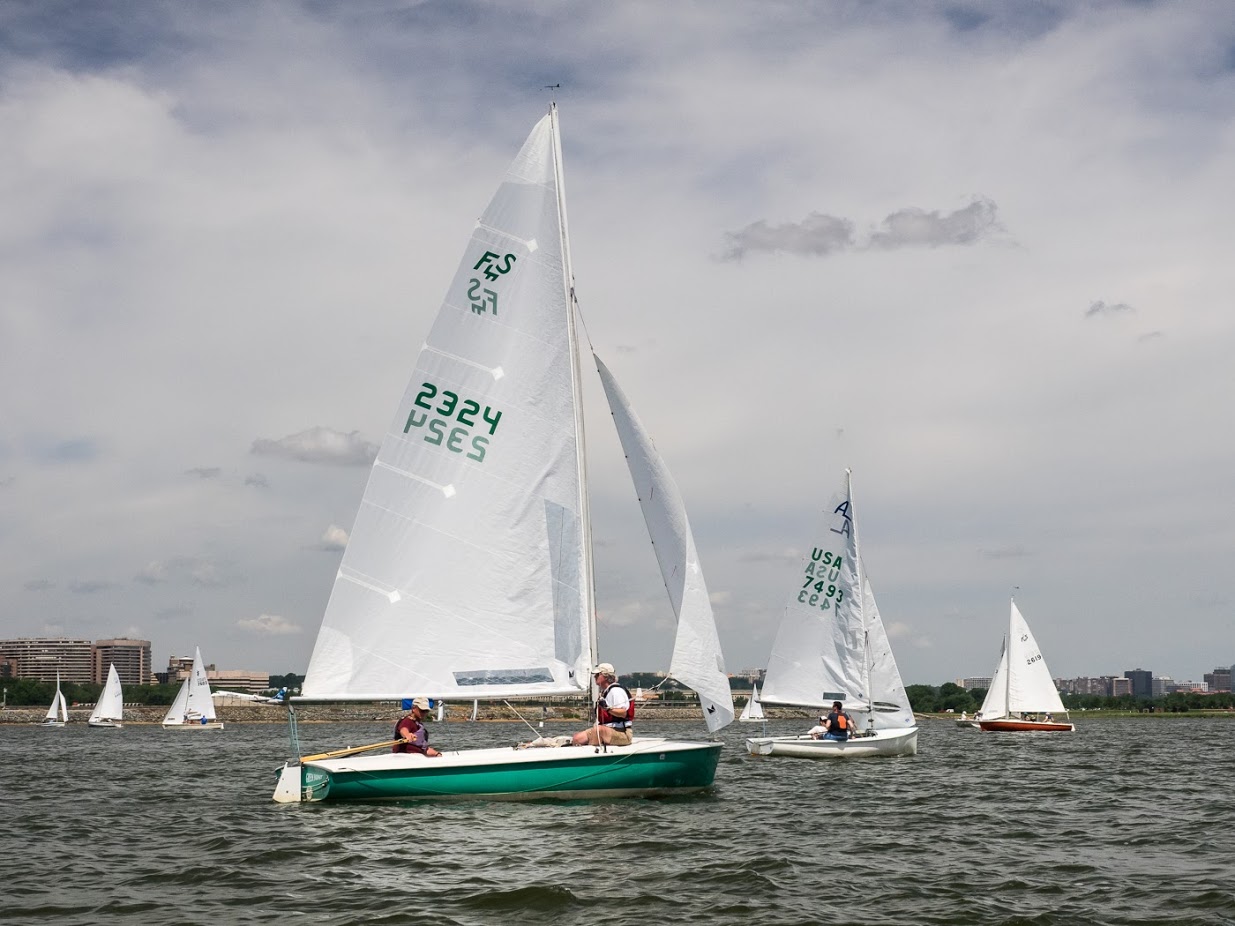 Flying Scot Fleet 203 (FS Capital District) and the Sailing Club of Washington (SCOW) participated in the PRSA Spring Regatta over Memorial Day Weekend. Six classes of one design boats, each with their own start sequence, raced on two courses. Overall, 47 boats and nearly 100 sailors competed. Lightnings, Albacores, Buccaneers, and Flying Scots competed on the upper Potomac River Course between Reagan National Airport and Hains Point in the shadow of the Washington Monument. The regatta also served as the Albacore Class Mid-Atlantic Championship.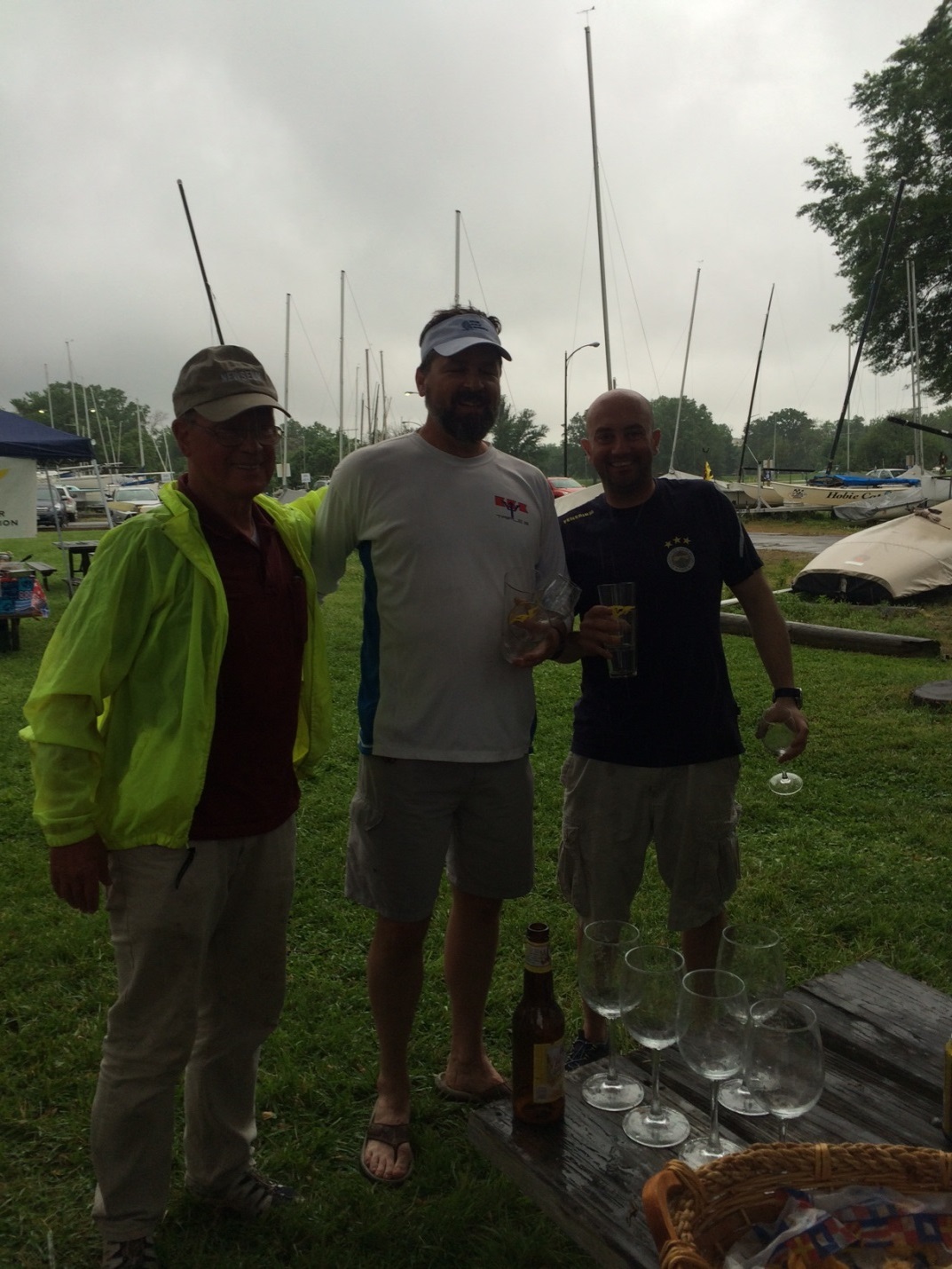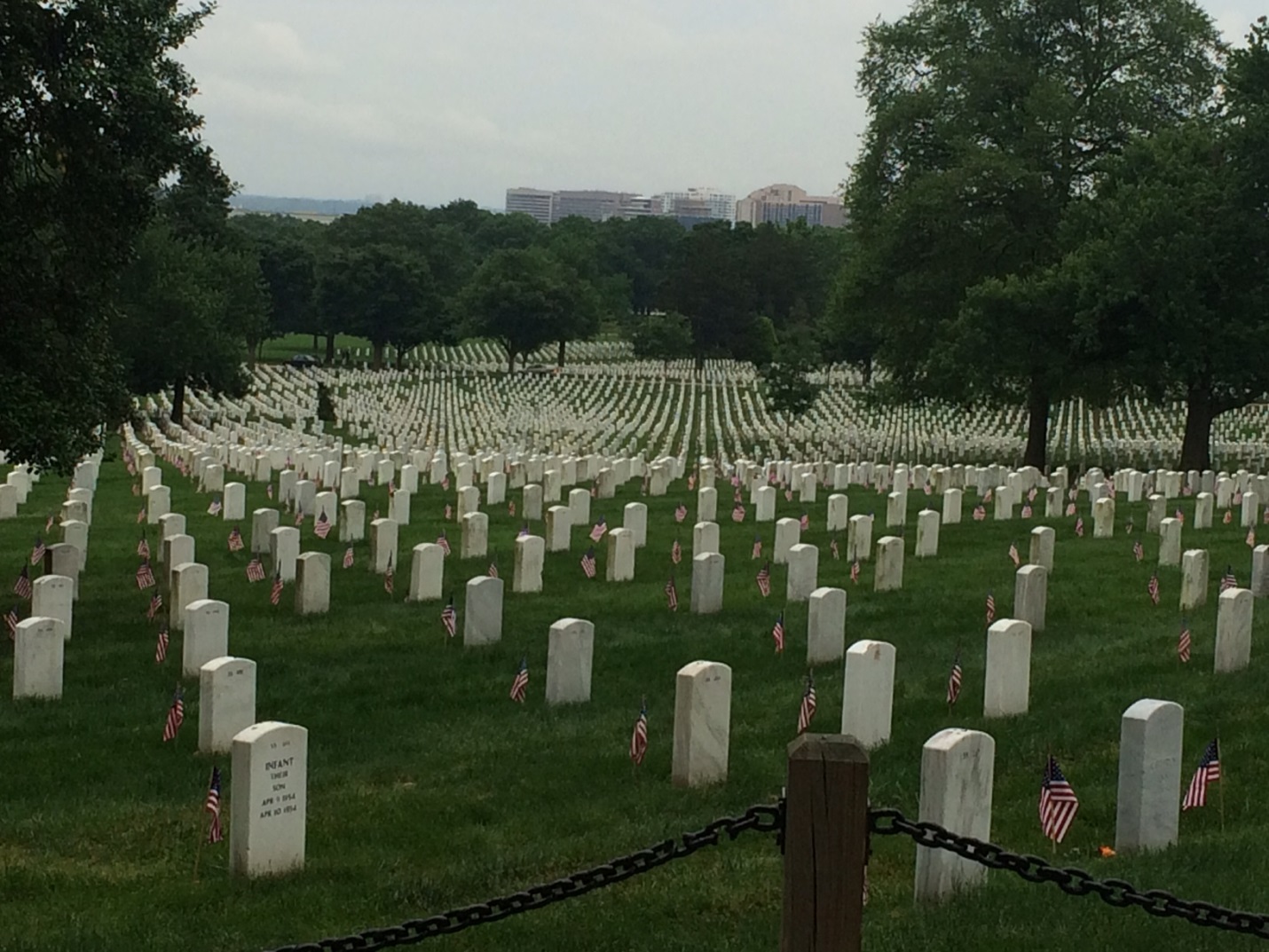 Top 3 finshers The Price of Freedom - Paid in Full
PRSA's Race Committee expertly ran a total of eight races over two days on the upper course; four each day. Most of the races took place on perfectly set Olympic and triangle courses where spinnakers could be flown on both reaches, which resulted in some fun, close action at the jibe mark. Winds were from the southeast in the 7-12 knot range both days. The Bermuda high in effect propelled the region from the Seattle like weather of the last month, almost instantly into Mid Atlantic summer. Racing in the nation's Capital is always great when the wind is from the SE. Racing took place under bright sunny skies with air temperature in the high 80s. The forecast thunderstorms for Sunday turned out to be just light rain and held off until after the boats were stowed, providing a nice cooling mist to the masses as they dug into a catered feast of pulled pork and chicken barbeque and all the good stuff that comes with it, including ice cold beer.
FS Race results are here. Full results for all classes are at http://www.regattanetwork.com/event/12521#_newsroom+results