TIme to register for the 2018 NAC at Rush Creek, Heath, TX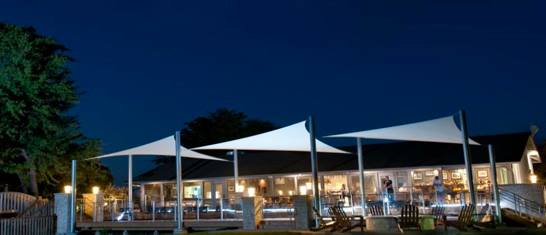 Join us in Heath, Texas at the Rush Creek Yacht Club June 9-14, for the 2018 North American Championship! 29 teams have already registered. Early registration discounts ends May 1 (Save $50).
Rush Creek Yacht Club is located on the southeast shore of Lake Ray Hubbard, located twenty-five miles northeast of Dallas, Texas. RCYC's 4500 square foot deck overlooks the sailing venue and affords an excellent spot to enjoy a beverage from the club bar and watch the racing action. Wind averages 10.5 mph with temperatures averaging lows of 72 degrees and highs of 89 degrees. In the June time frame, sailors can expect temperatures in the upper eighties to low nineties and a southerly breeze ranging from seven-to-fifteen mph and higher.
The starting line is often less than a five minute sail from the dock eliminating the need to tow boats to or from the racing area. The two hoists and double wide boat ramp will be staffed by volunteers to facilitate speedy launching and retrieval of all competitors' boats each day. If you have a lifting bridle, bring it with you as the hoists are the fastest way in and out of the water. \
The club offers a heated and air conditioned full service clubhouse with restaurant, bar, 24 hour locker rooms, swimming pool, playground and huge deck overlooking the racing venue. All club facilities will be available to sailors and their families with the ability to purchase food and beverages. There is ample paved parking to support this event. Member's boats will be relocated to ensure boat and car parking is available next to the hoists and boat ramp for participants. Additionally, there is a three acre field adjacent to the club used for overflow parking and camping. Register today: http://www.regattanetwork.com/event/15921