2016 Wife Husband Championships at Fishing Bay - All Done!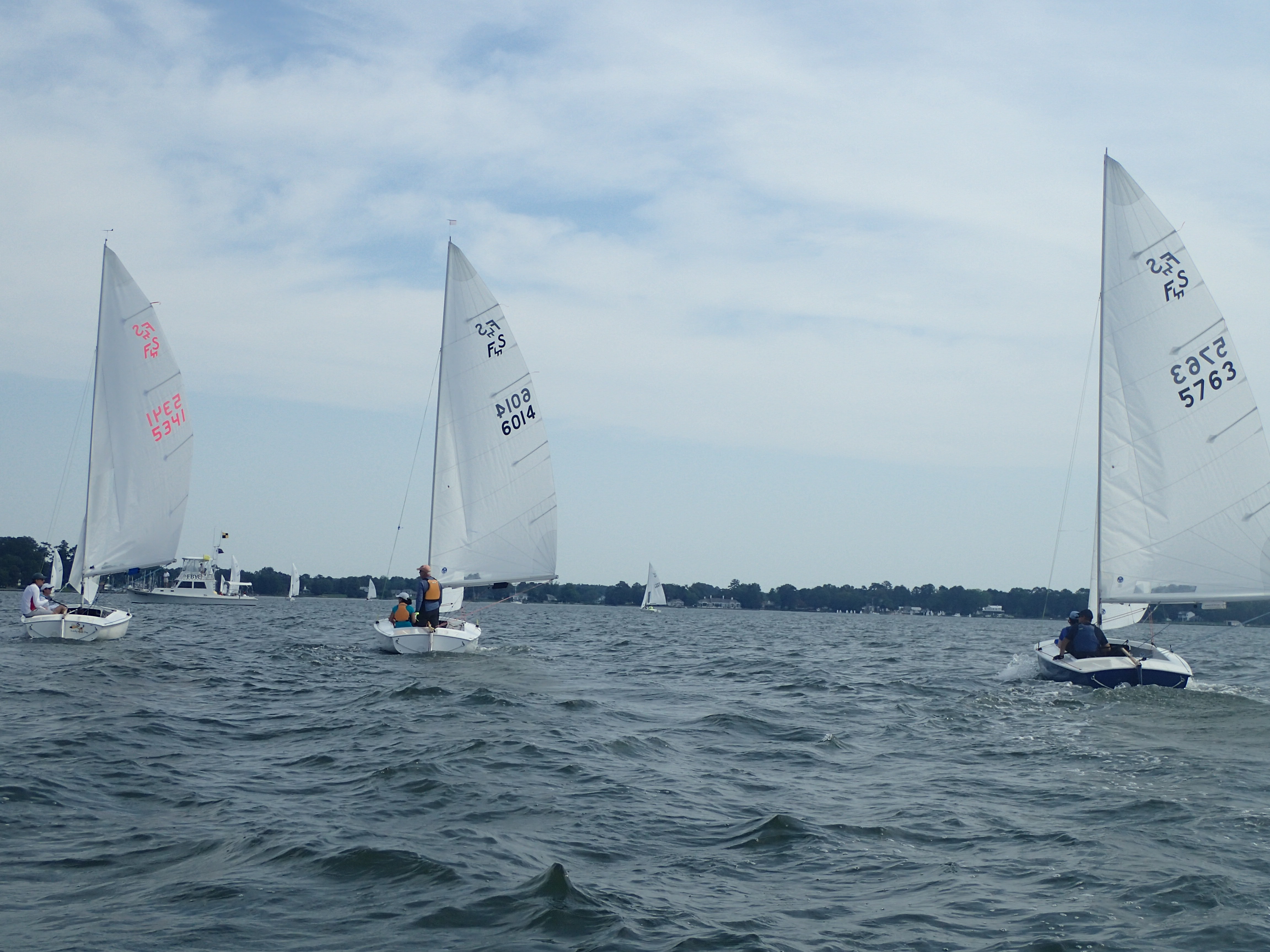 Saturday night was a wonderful chicken dinner prepared by the Commodore and crew. Lots of stories were traded and lots of fun! We followed that up with a raffle that masqueraded as a baby shower for the Flying Scot Royalty, Carrie and Tyler Andrews!
What a difference a day makes! We went from 5-6 MPH to 15-17 MPH winds between yesterday and today. The good news is that we raced right outside the club so we did not have far to go either to or from the race course. We had 3 W-L 5 races and every team was working very hard to keep the boats moving and keep them upright! What an amazing day on the water!
Championship Winners were Jeff Linton and Amy Smith Linton, Challenger Winners were Chris and Jessica Powers. Full results are here.