2016 North American Championships at Sail Newport - Qualifiers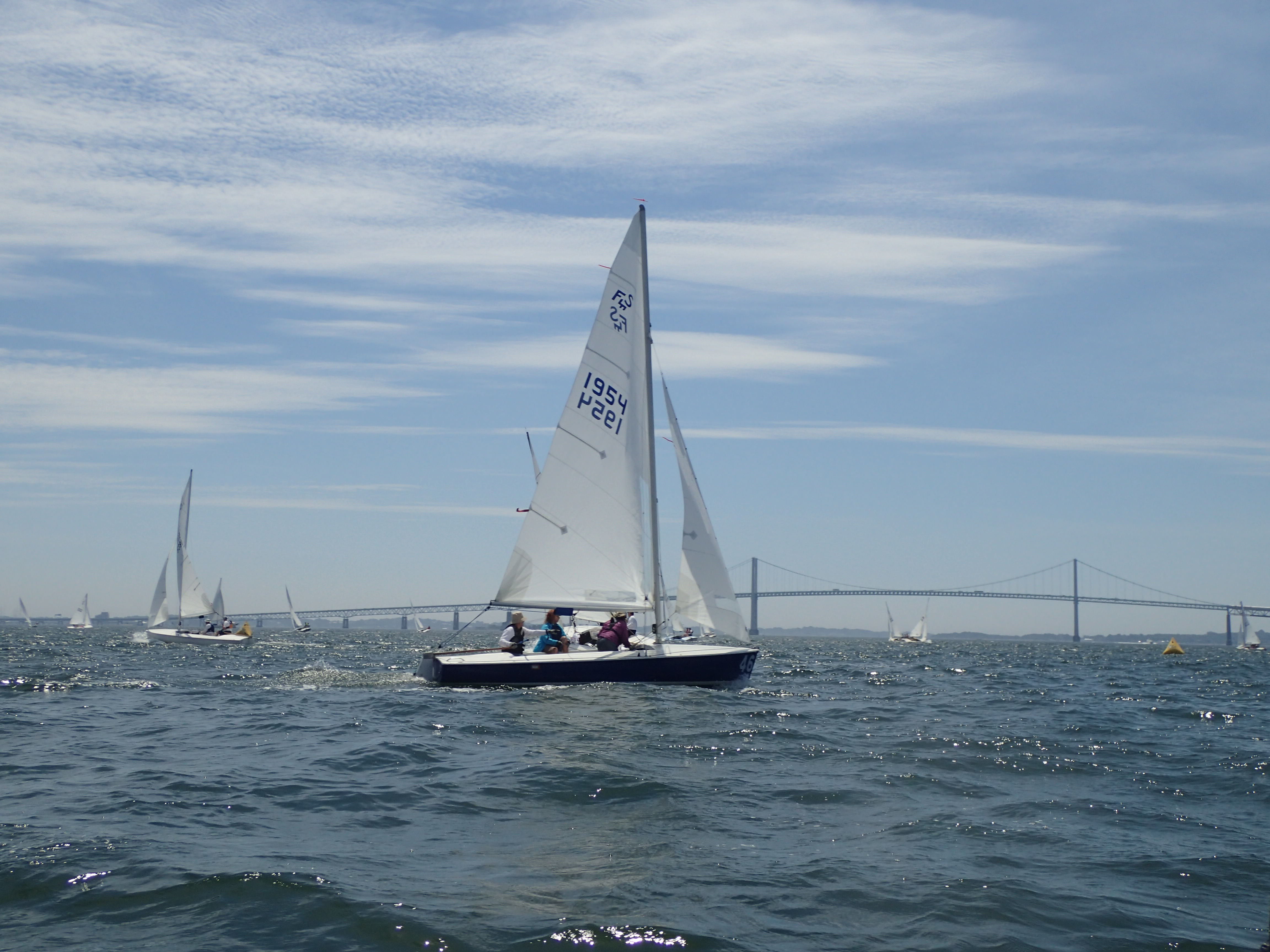 Things were wild on the water today at Newport for the 2016 NAC Qualifiers. We had a nice ride out to the race course past so many sailboats/yachts you could not count, then under the Newport Bridge - what a beautiful sight! On a nice sunny day in the 80's, 46 boats were ready to vie for their place in the Championship or Challenger Division, hopes were high for getting in all 3 races today, and we did.
Race 1 with group A and B sailing together then group C and D sailing together, brought 10-12 MPH southwest winds, quite manageable and everyone sailed the race. Race 2 with groups A and D and B and C, brought 12 MPH winds which had built to 16 by the end of the race and a few boats retired immediately after the race.
Race 3 with group A and C and group B and D, was a different story. The wind at the starting line had continujed to build and was getting close to the limit in our guidelines. Upwind we definitely had gusts way into the 20's and several boats retired before the race. Sailing back we had 2 huge car carrier ships coming through the channel and the second fleet had all they could do to avoid them.
With all that wind, there was just one protest which was denied and 1 request for redress which was granted. Monday night was a free night so there were no formal social events. Ready to do it all again tomorrow. Results are here.