2016 Midwinters at St.Andrews Bay Yacht Club, Panama City, FL - Day 1 of racing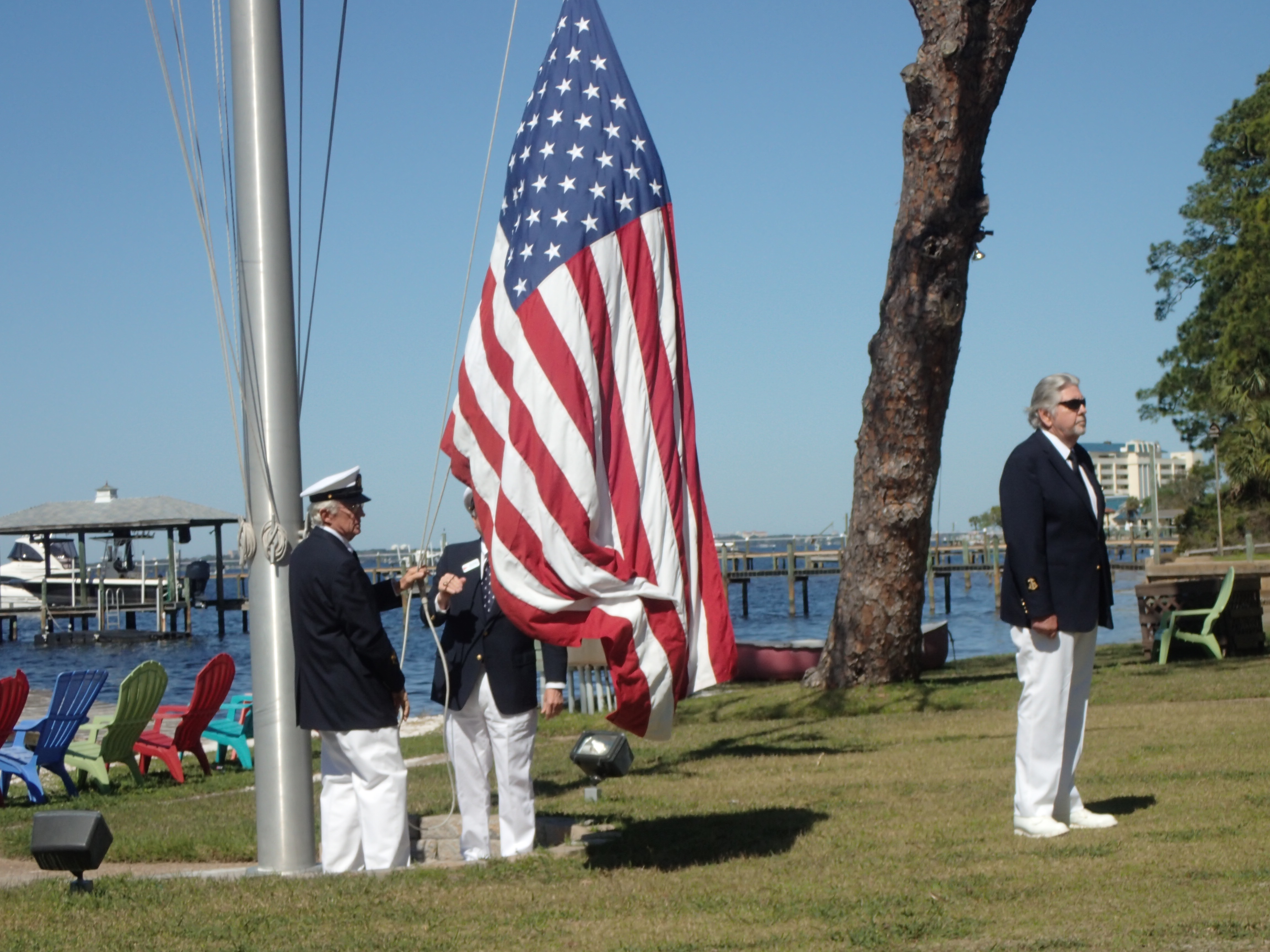 Sunday night, we had the skippers meeting followed by a welcome party at the club with great food and great people! We started the day Monday with the a solemn but very nice opening ceremony, including the raising of the American Flag by club officers, accompanied by bagpipes playing. This was followed by a welcome from the club officers. The wind did not look too promising first thing in the morning but it looked like the sea breeze came in just before it was time for us to go out around 11:00.
We had a great sail out to the race course, with a nice easy 8-10 MPH wind on a beautiful sunny day on the 70's. We thought we would start the race in those conditions but about 12:25, just before the scheduled start, the real sea breeze came in and shifted the line 40-50 degrees. Up went the postpone flag and the Race Committee went to work moving the course around to match the wind.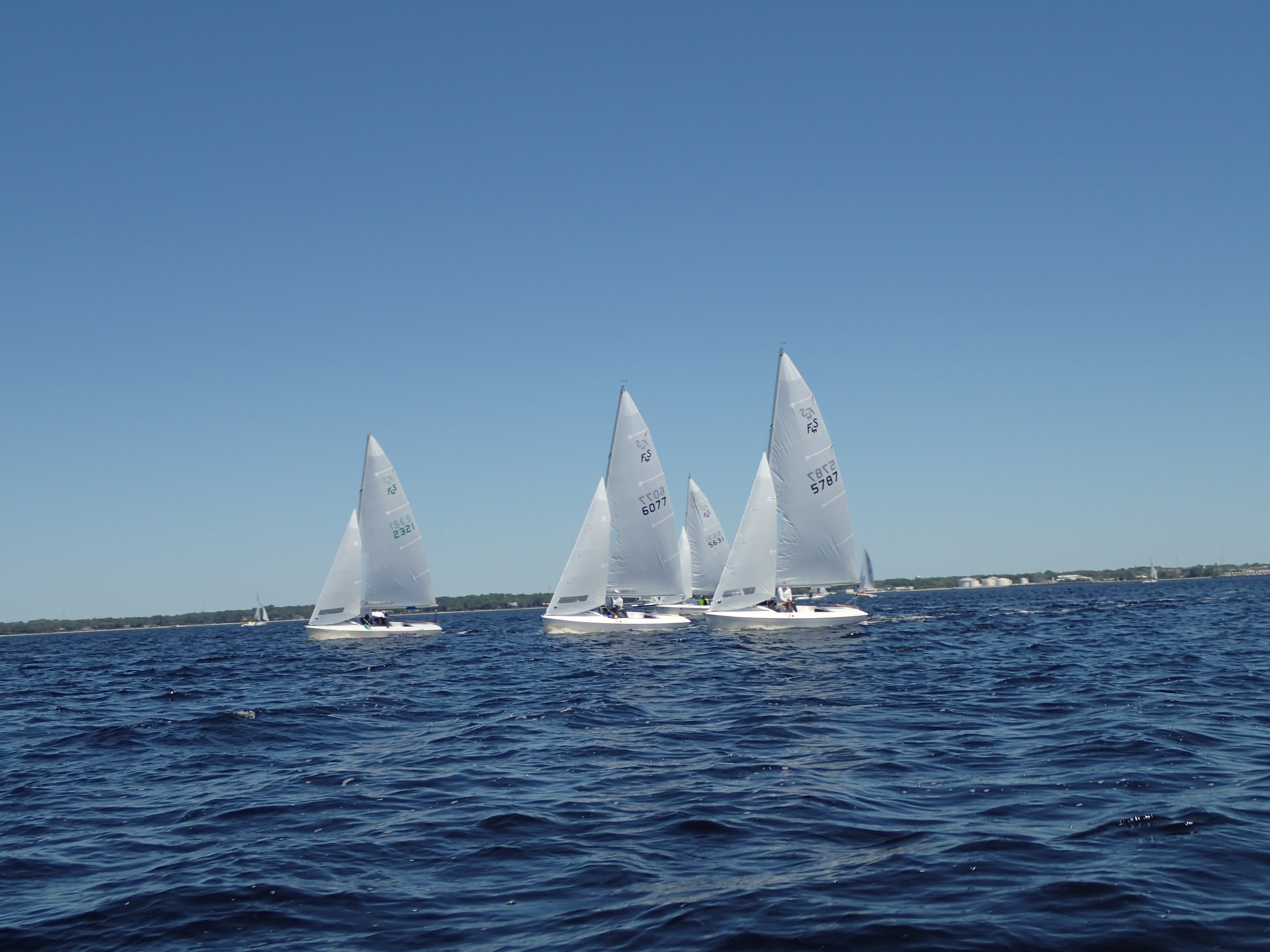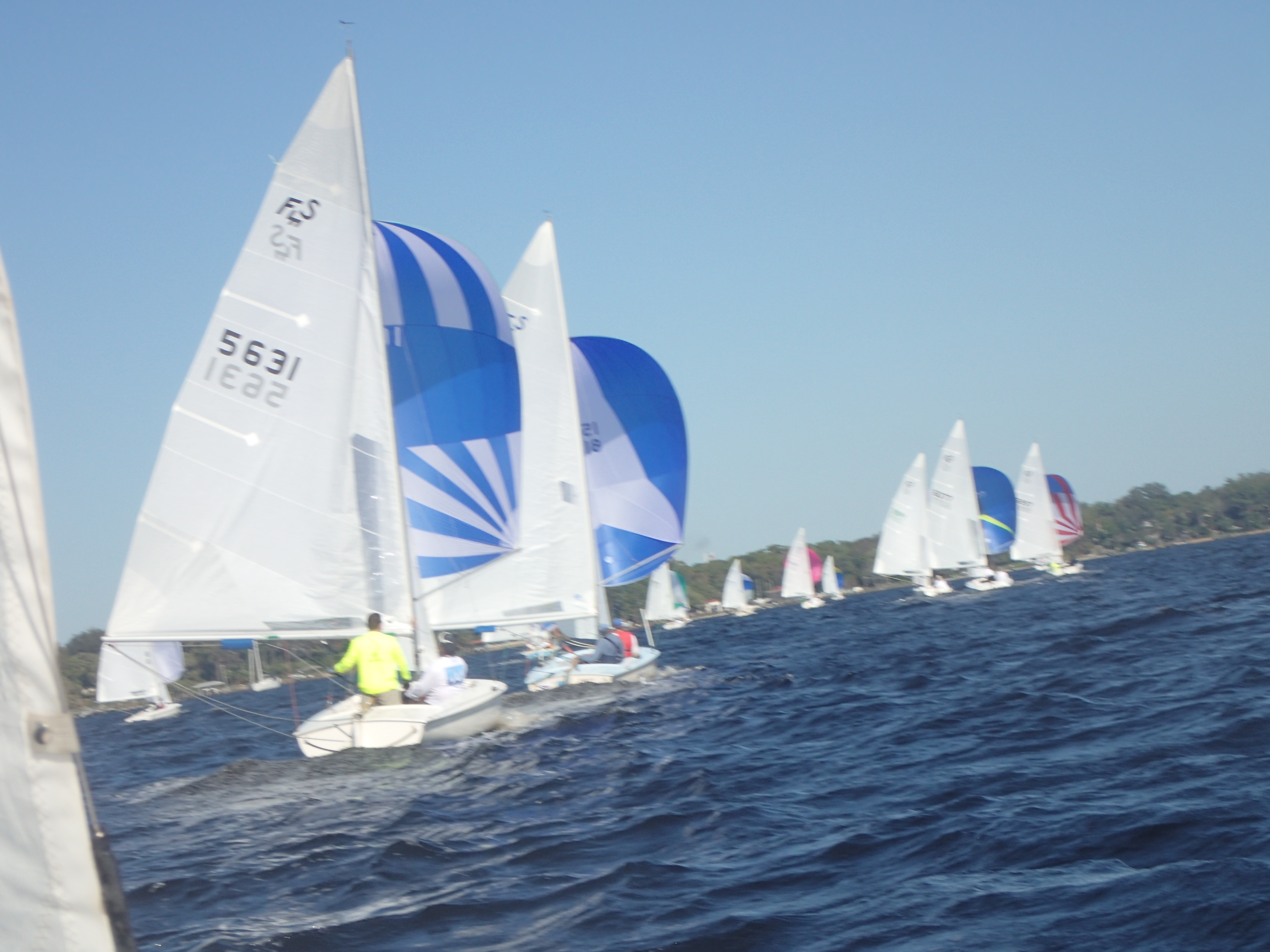 The first W-L 4-leg race brought us about 10 MPH wind, and the boats that went right made out pretty well, beating out most or all of the boats that went left. By the second W-L 4-leg race the wind had picked up a bit and we were taking a little spray over the bow. Going right this time proved to not be the best way and the boats that went left made out much better. The Race Committee decided to do a third race to be sure we can get in as many as possible in case the weather doesn't cooperate on the other days. We did one more W-L 4-leg race, and this time it was a toss up between those who went left and those who went right. All in all a beautriful day on the water!
After Day 1. the leaders in the Championship Division are Zeke & Jay Horowitz, Mike & Jennifer Faugust, and John Eckart & Roger Sharp. Challenger Division leaders are Adophs & Zentmeyer, Andrew & Doug Fox, and Rob Vogul & Patrick Connell.
We had a nice easy downwind sail into the club followed by the traditional keg and a chalk talk given by the experts, We'll do it all again tomorrow! Lots of pictures here. Resutls to date are here.