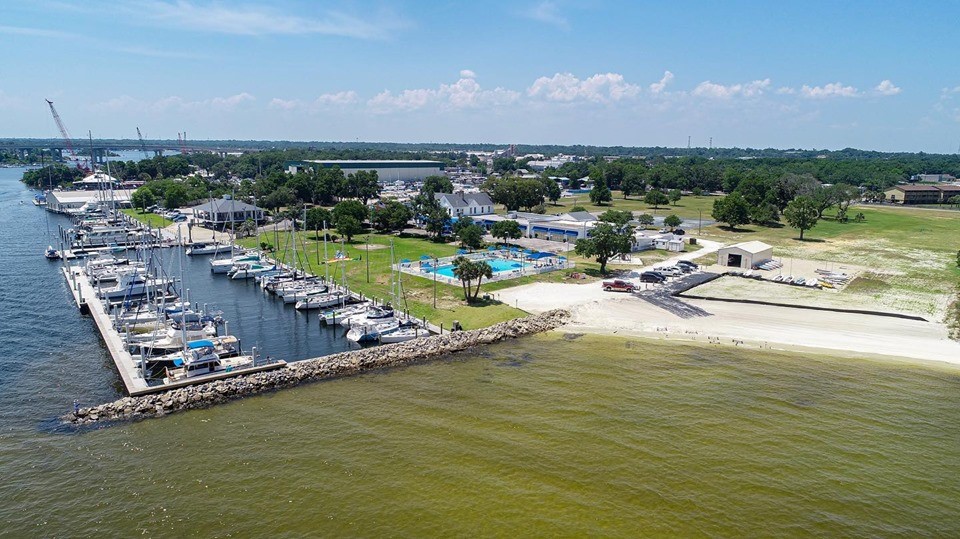 The Flying Scot NAC will return to Pensacola Yacht Club in Pensacola, FL in 2019. PYC previously hosted the event in '80, '93, & '02. Come join us for a week of great sailing at a great venue! Watch here for more details.
Early registration deadline ends June 25 after which entry fees will go from $375 to $475 so register early.
Pensacola Yacht Club is considered one of the finest yacht clubs in the Southern United States. It boasts a full service restaurant, bar, banquet and meeting rooms, a beach, a marina, and a swimming pool overlookomg Pensacola Bay. There is ample parking, boat storage after racing, a power hoist and a launching ramp. Sailing competitors enjoy brisk sea breezes for racing at that time of year (July 13-18) and sailing is conducted in Pensacola Bay protected by barrier islands/beaches.
Learn more about the club on-line at: https://www.pensacolayachtclub.org/
Registration is on Regatta Network at http://www.regattanetwork.com/event/19168#_home
Measurement & Registration July 13-14
Qualification races July 15
Championships July 16-18
Learn more about Pensacola as featured in one of the South's best publications, Garden & Gun